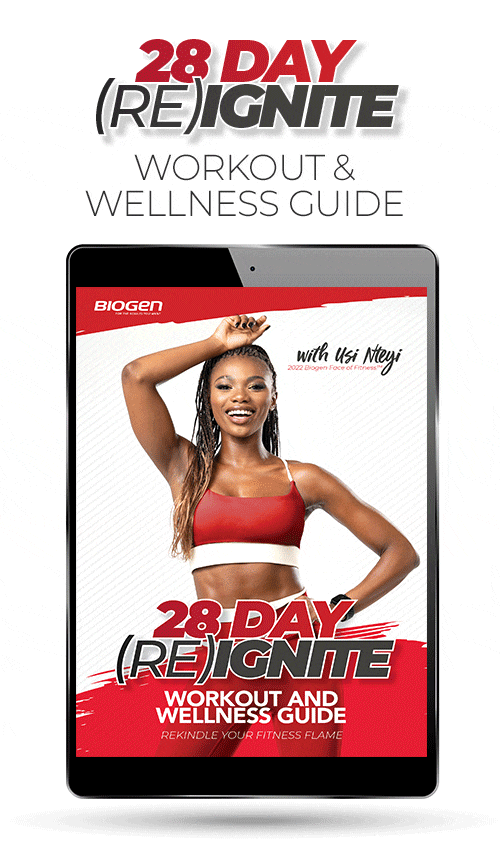 28-Day (Re) Ignite Workout and Wellness Plan
Rekindle your fitness flame & fall in love with yourself (again)
(Re)Ignite your fitness fire and commit to succeed! February is the month of love, and our 28 Day (Re) Ignite Workout Challenge and wellness program gives you everything you need to get started and keep going! And best of all, it's totally free. There are no strings attached!
The 28-day program kicks off on 27 February
How it works: We provide the weekly workout guide, expert tips, access to live classes and additional tools to help you rekindle your love for fitness. Simply sign up and commit to start with us on Monday the 27th of February 2023.
The workout plan includes:
3 resistance workouts (do these sessions in your own time at home or in the gym)
A weekly LIVE Yoga Flow
A weekly LIVE HIIT workout session.
Sign up. It's FREE!
GET THE COVER GIRL LOOK!
The Biogen Slim Fit range comprises of a unique set of meal replacement products, and standalone ingredients designed to support sound weight management programs.