Ashwagandha Root – 60's
R132.95 (incl vat)
Ashwagandha is used as an adaptogen, which has been defined as enhancing the body's resistance to adapt to various environmental stressors. Ashwagandha has also been used in the treatment of many other disorders including anxiety, insomnia, inflammatory disorders, to enhance cognition including memory, and for its immunomodulatory properties.
Out of stock
Adults: Take 1-2 capsules daily or as recommended by a healthcare practitioner.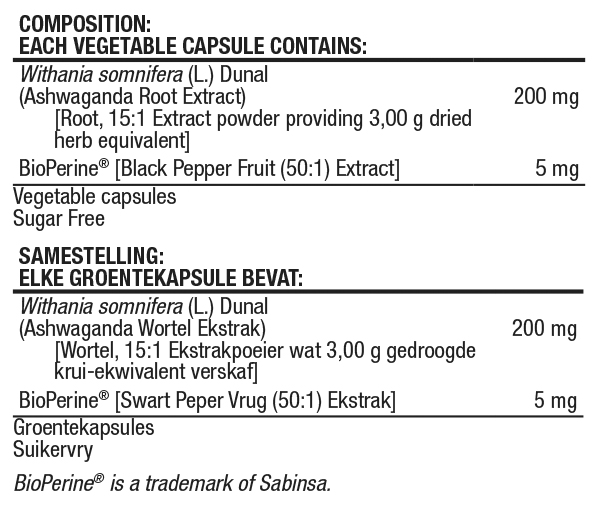 Withania somnifera (L.) Dunal (Ashwaganda Root Extract) [Root 15:1 extract powder], BioPerine® [Black Pepper Fruit (50:1) Extract], Vegicaps, Sugar Free.