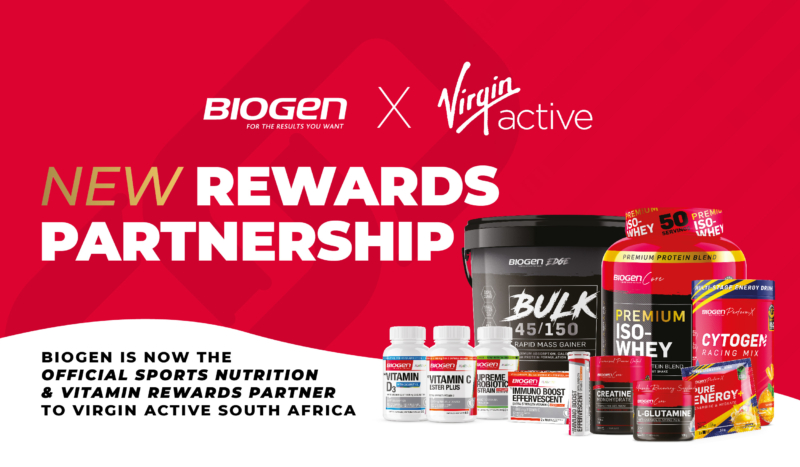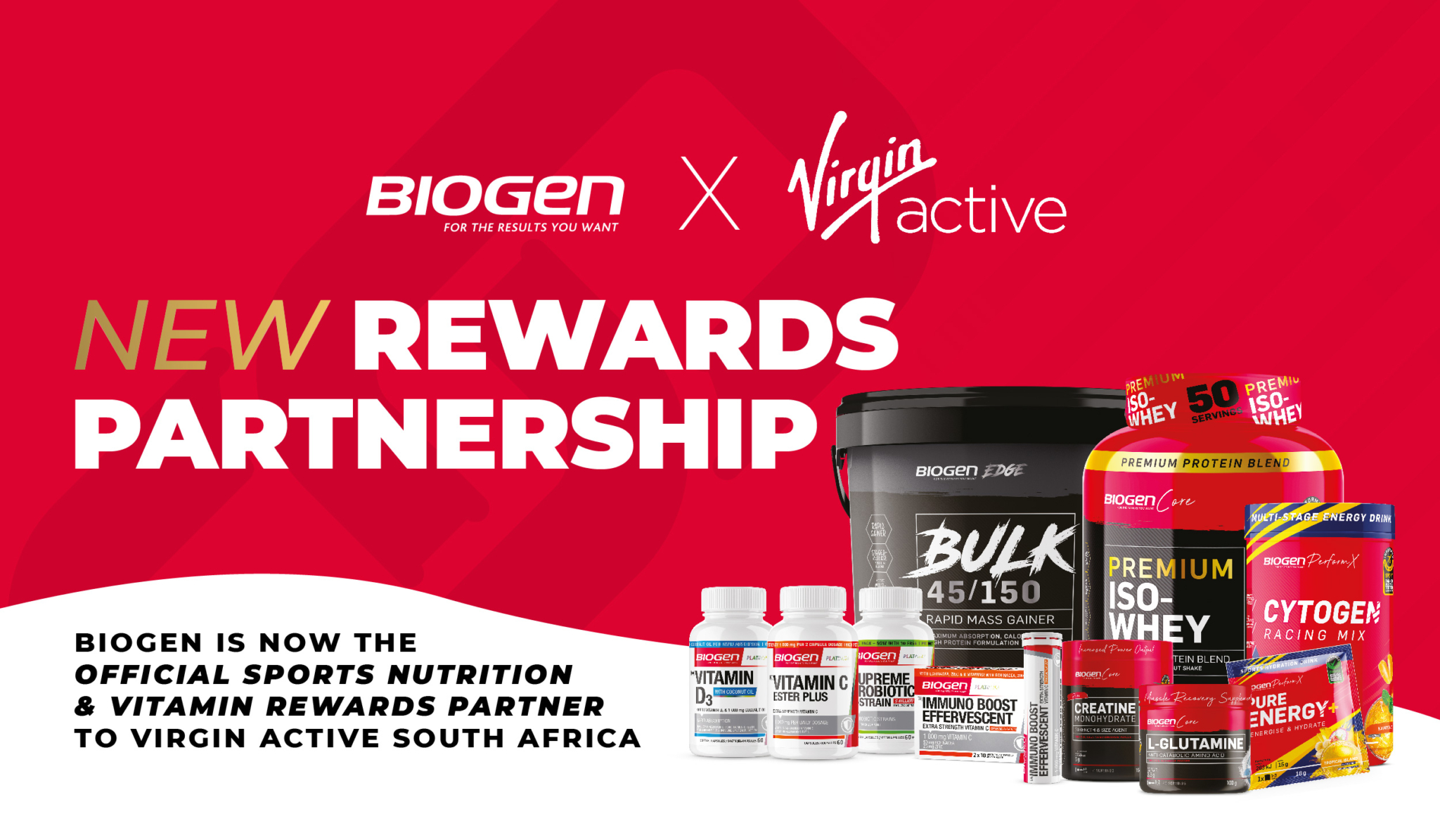 Working out for that summer body or a more vibrant, healthier you just got more rewarding thanks to an exciting new partnership between Biogen and Virgin Active South Africa.
These two iconic wellness brands in the health and fitness industry are combining forces to incentivise all Virgin Active members, no matter their age, fitness level, ability, experience or ultimate goal, by rewarding them for logging regular workouts at the gym.
Virgin Active partnership: "Aligning with Virgin Active is a significant milestone for Biogen as it brings together two pinnacle brands in the health and fitness sector in a partnership that offers clear synergies," says Biogen Brand Manager Brandon Fairweather.
"Finding ways to collaborate has been an ongoing conversation for a few years now, not only due to the logical fit and relevance, but also in terms of our shared values and ethics. Both companies are 100% aligned in our common goal of keeping South Africans moving and pursuing healthier choices."
According to Fairweather, Biogen's inclusion in the Virgin Active Loyalty Programme is a major accolade.
"It serves as recognition from one of South Africa's largest health and fitness groups for our efforts to create an authentic and credible sports and wellness brand over the past 19 years."
Virgin Active's Rewards Programme
As the latest addition to Virgin Active's Rewards Programme, members can unlock weekly and monthly rewards, which they can redeem at any Dis-Chem Pharmacy nationwide. These rewards will be updated and refreshed regularly.
Members can also unlock discounts on all Biogen products, including supplements and vitamins based on their tiered level. Gold-tiered members will enjoy 15% off Biogen products. Silver members qualify for a 10% discount, and Bronze members get 5% off.
Biogen joins an already vibrant and ever expanding loyalty partner ecosystem as Virgin Active continues to champion innovative ways to keep members logging workouts to improve their health and quality of life.
"As we continue to grow and build on the foundation we've laid for our Rewards programme, we are thrilled to bring Biogen onboard as a new Rewards partner," says Patrick Hardy, Head of Strategic Partnerships and Sponsorships at Virgin Active South Africa.
"The collaboration with Biogen will enhance our Rewards programme even further. Members can now enjoy exclusive weekly and sprint rewards, as well as tiered discounts on a wide range of Biogen health and wellness products. This partnership underscores our dedication to providing our members with exceptional value and a holistic approach to their fitness and wellness journey," adds Hardy.
"We look forward to rewarding Virgin Active members for their efforts through this partnership. It is fair to say that both Biogen and Virgin Active teams are really excited to bring this offer to market amid the traditional seasonal resurgence in healthy, active living," concludes Fairweather.