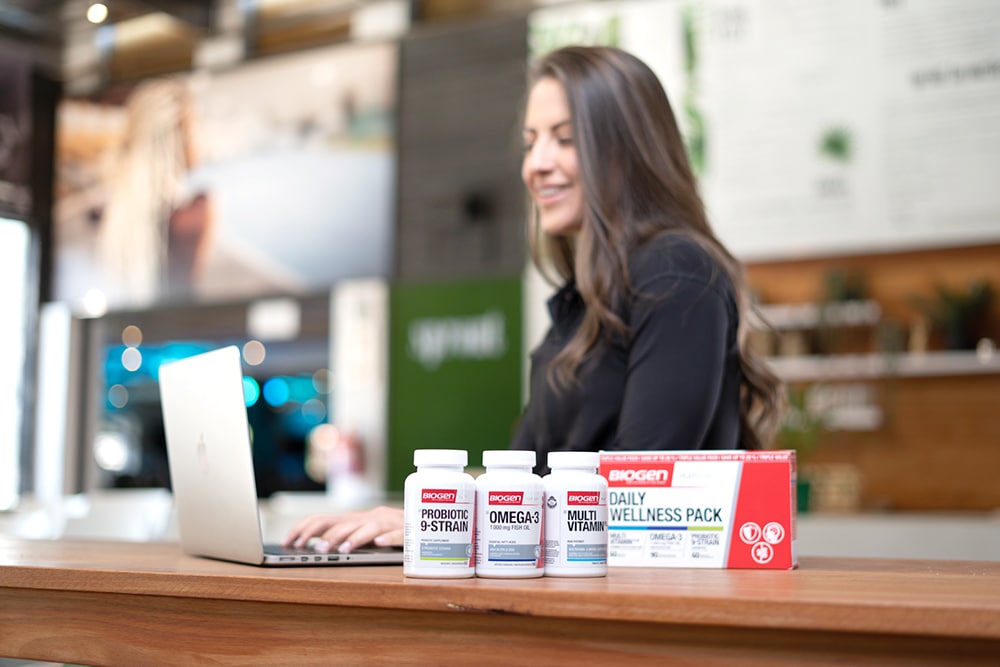 Get Your daily dose of wellness Vitamins, Minerals, Probiotics and Omega's from a single yet comprehensive daily pack
Save up to 20% every month
This package includes:
Biogen Omega-3: An essential fatty acid supplement that may support heart, nervous system and eye health.

Biogen Probiotic 9-Strain: Normalises microbial balance in the intestines by restoring the "friendly" micro-organisms commonly found in our gut to support digestive function and improve overall gut health.
Biogen's Daily Wellness Pack is available in Dis-Chem stores and online (Link to product IDs to be listed here).