Bolster your diet, hard work and dedication, with our latest thermogenic cutting aid, to support and accelerate your weight loss performance!
After months spent chasing gains with heavy lifts and your Biogen gainer's diet and supplement plan, the time has come to get shredded for summer. The recipe for ripped is simple. You need to eat clean and train mean.
Eating to get lean: The shredder's diet aims to maintain your hard-earned muscle while burning as much body fat as possible. That means creating a negative calorie balance – burning slightly more energy than you consume each day – with sufficient protein to limit muscle loss.
Keep those meals squeaky clean with wholesome natural ingredients, lean proteins and quality carbs and cut out sugar and unwanted hollow calories from convenience and fast foods – your abs will thank you!
You'll also benefit from intelligent supplement support with lean whey protein and amino acids to limit muscle loss, additional nutritional support from vitamins and minerals to compensate for the calorie restriction, and effective fat-loss supplements to boost the burn and accelerate your results.
Biogen's NEW RAGE THERMO
Simply put, Biogen's NEW RAGE THERMO has been designed to aid in boosting your fat-burning game. With active ingredients including Sinetrol®, Thermozine™, Bioperine® and Caffeine, this potent formula supports those who want it most.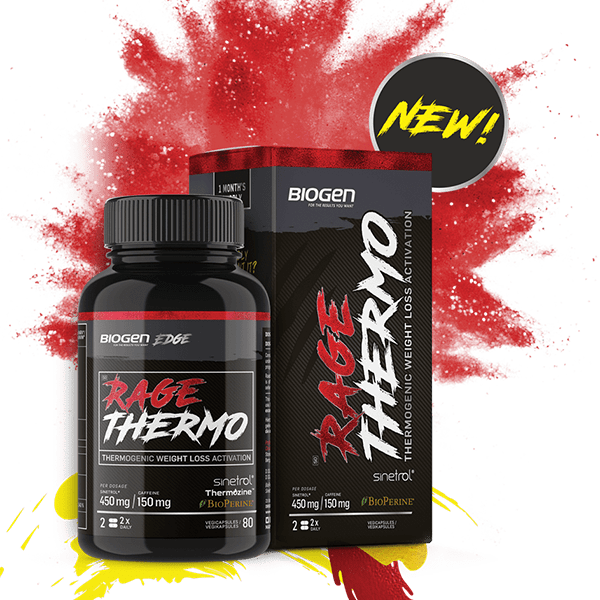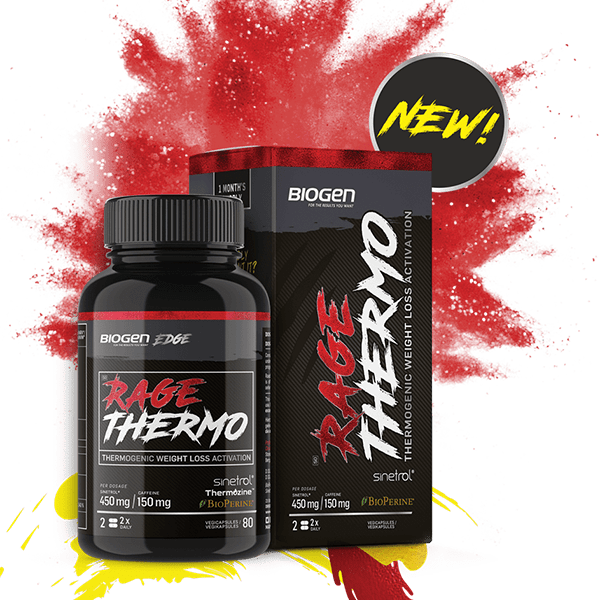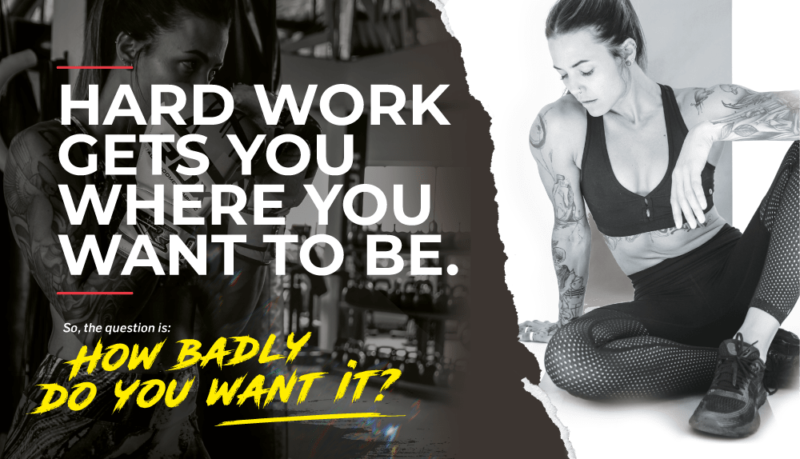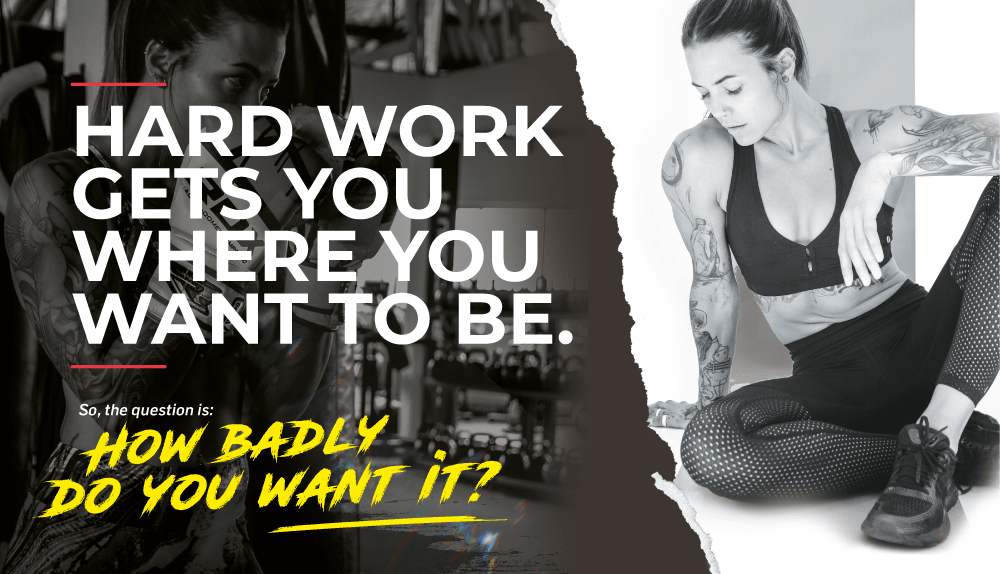 Consult a healthcare practitioner prior to use. Do not use if you are pregnant/lactating, or are under 18 years old. Only effective when taken in conjunction with a balanced diet and exercise program.
References: See package insert for more information. RAGE THERMO (capsules). Each vegetable capsule contains: Sinetrol® Xpur (standardised citrus and guarana extracts) 225,00 mg, from: Citrus grandis (L.) Osbeck (Grapefruit) [fruit extract] 101,25 mg, Paullinia cupana Kunth (Guarana) [seed extract] 22,50 mg, Citrus sinensis (L.) Osbeck (Sweet orange) [fruit extract] 22,50 mg, Citrus sinensis (L.) Osbeck (Blood orange) [fruit concentrate] 11,25 mg, Total Caffeine 75,00 mg, from: Caffeine anhydrous 69,38 mg, Sinetrol® Xpur 5,62 mg, L-tyrosine 125,00 mg, L-theanine 50,00 mg, Thermozine™ Aframomum melegueta (Grains of Paradise) (seed; 10:1 extract)] 30,00 mg, BioPerine® Piper nigrum L. (Black pepper) [fruit extract] 2,50 mg, Chromium (from Chromium picolinate) 25,00 μg. Complementary Medicine: Health Supplement/ Western Herbal Medicine: D 33.7 Combination product. This unregistered medicine has not been evaluated by sahpra for its quality, safety or intended use. Health supplements are intended only to complement health or supplement the diet. Do not exceed the maximum recommended intake. Biogen, 23 Stag Road, Glen Austin, South Africa. Tel no: 011 589 2322