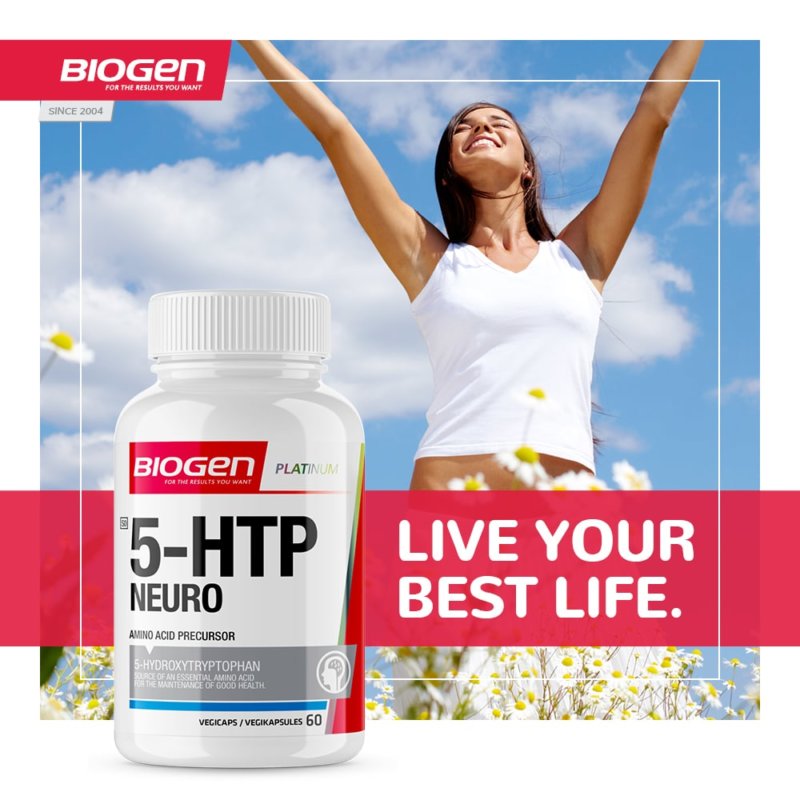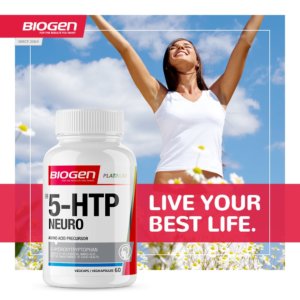 MODERN LIFE CAN BE STRESSFUL, WHICH IS WHY WE CAN ALL USE AN EXTRA BOOST TO BE THE BEST VERSION OF OURSELVES EVERY DAY.
Following changes in scheduling, our popular Biogen 5-HTP product is back in the range and is no longer exclusively available over the counter.
You can find your trusted stress reliever in the vitamins sections of Dis-Chem Pharmacies nationwide, or purchase it online.
BOOST YOUR MENTAL HEALTH
Stress, anxiety and depression can rob us of precious time and drain valuable energy when we need it most.5-HTP (5-Hydroxytryptophan) is a by-product of the protein building block L-tryptophan, and is a precursor to the neurotransmitter, serotonin. It provides an essential amino acid designed to assist with the maintenance of better general health.
5-HTP works in the brain and central nervous system by increasing the production of serotonin. Serotonin can affect mood, sleep, appetite, temperature, and is believed to play an important role in various health issues such as depression, anxiety, insomnia, obesity, and various other conditions.
PROMOTING RESPONSIBLE USE
Speak to a Dis-Chem pharmacist about the use and benefits of 5-HTP, and consult your doctor, psychologist or other medical professionals before using 5-HTP or any other stress-related medication.
Biogen 5-HTP is available at Dis-Chem Pharmacies nationwide.