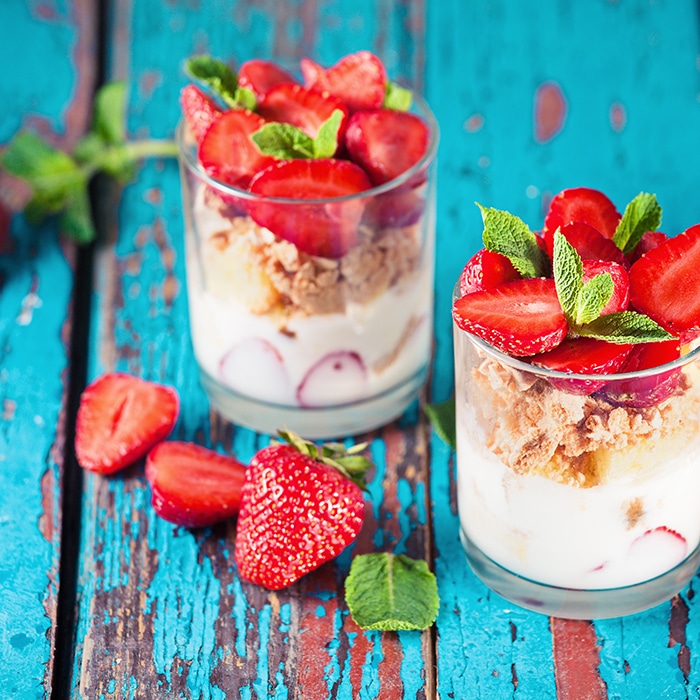 Who said dessert needs to be unhealthy? Try our Healthy Eton Mess for yourself and let us know what you think!
Ingredients
½ cup ISO Whey Vanilla Flavour

½ cup egg whites

500g fresh strawberries

450g plain Greek yoghurt
Method
2. Whisk egg whites until they're frothy and foamy.

3. Add 1/3 of whisked egg whites to ISO-Whey powder and mix carefully.

4. Add another 1/3 and mix and then add the final 1/3 and mix.

5. Place on greased pan and bake until dry (around 2 hours).

6. Once cool, break your meringue into small pieces.

7. Layer meringue, strawberries and yoghurt in a glass.

8. Enjoy!