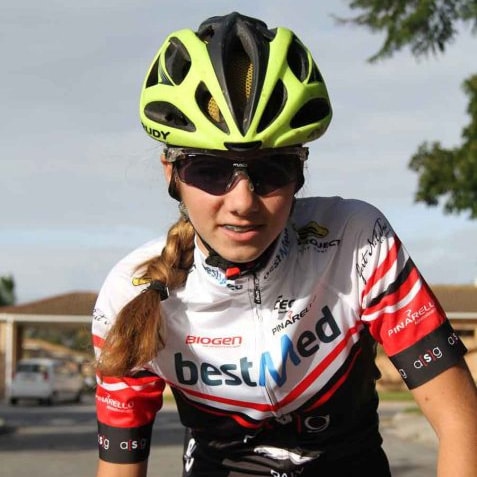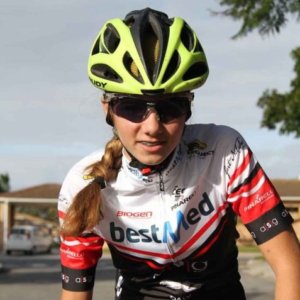 Bestmed-ASG rider Kelsey van Schoor believes that thorough and timeous preparation is essential for success in a race. She talks about her pre-race routine and provides other tips:
Kelsey van Schoor LLRWe all love to ride, but if you are serious about competing, you will need a well-rehearsed race preparation routine. Your preparation should start weeks before the race and a good coach will help you to tailor your training to peak for race day. The relationship between cyclist and coach requires mutual respect. My coach, Frans Gerber, has helped me to become a better cyclist, teaching me that it's not about the distance, but more about quality.
Junk miles are okay but nowadays I prefer a more focused approach to my training. My pre-race eating regime starts the night before the race. I always try to get in a good mix of carbs and protein on that evening. My favourite dish is my mother's homemade lasagne. I believe in pre-hydrating. For races longer than two hours I will pre-hydrate the night before with Biogen Electrolyte Plus.
To reduce race-day nerves I start my preparations well in advance. It is the rider's responsibility to know the route so I study that and plan my strategy days before the race. The night before the race I make sure my race bag and Rudy Project helmet and glasses are packed. I lube my chain with Fuchs Silkolene and I do my final bike check. On the morning of the race there is no better start than a bowl of Biogen porridge, which has a good mix of carbs and protein. An hour before the race I will drink at least 750ml of Biogen Carbogen.
I don't believe an athlete should race on cold legs so I focus a lot on warming up. My indoor trainer is an essential tool for my warm-up routine and I spend at least 30 minutes on it before the start of the race. In unseeded races it's important to get into the start chute early and I find it a tricky balance between staying warm and getting a good spot in the chute.
The body needs fuel during the race and I refuel with Biogen Cyctogen. For longer races I use Biogen Enduro Energy Gels and energy bars. I'm a sucker for numbers so my post-race regime involves downloading all the race data from my Garmin Edge 520 and analysing every aspect of the race. I'm always looking for areas where I could have gone faster or harder.