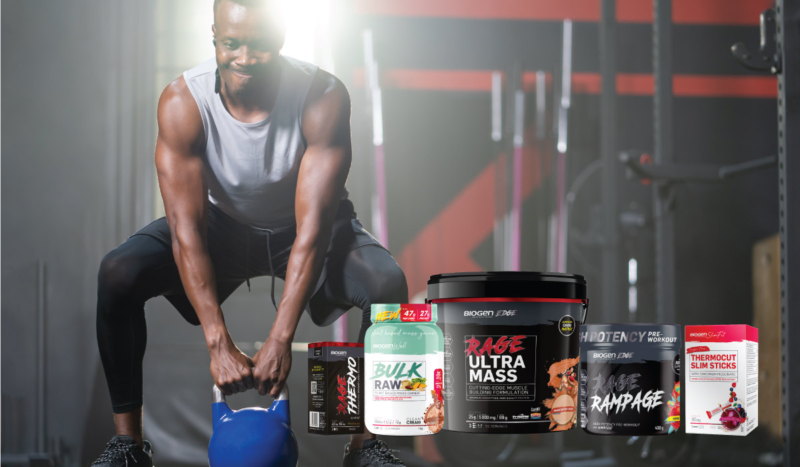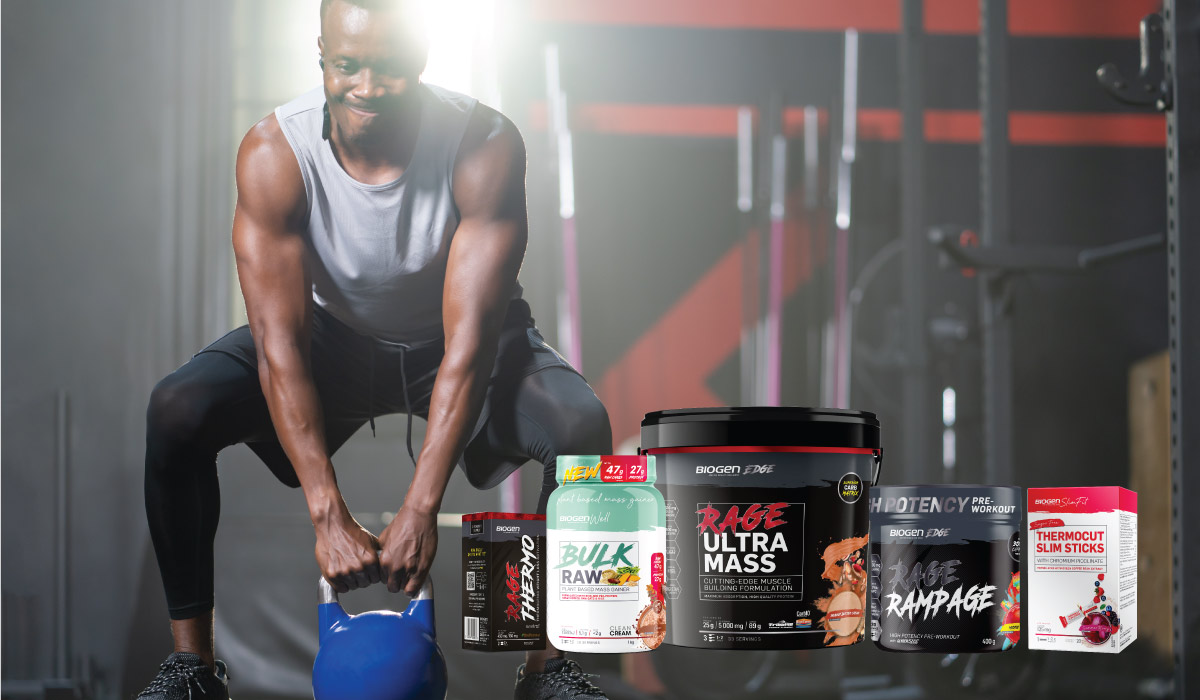 The transition from winter to spring is the perfect opportunity to refresh your training & supplement plan to #BEYOURBEST come summer.
With poolside parties and beach holidays on the horizon, it's time to amplify your fat-loss efforts and achieve a leaner look. 
Boost the burn with thermogenics
A great place to start is adding some metabolic support to your supplement plan. Raise your metabolism in step with rising temperatures by adding a potent thermogenic product to those effective body toners, like CLA and L-Carnitine.
Biogen RAGE Thermo and Thermocut Slim Sticks are great options! Both products contain potent thermogenic formulations that support fat loss and weight management.
Spring is the ideal time to shift your focus from gaining mass to creating that lean muscular look. So swop the winter bulk supplement plans for a higher protein approach that will help you lean down while retaining those hard-earned gains.
If the warmer weather and longer daylight hours weren't enough incentive to get out and get active, perhaps it's time you found some motivation in a bottle. 
The latest pre-workout innovation from Biogen will deliver the explosive energy you need to rampage through your workouts with a renewed sense of motivation and drive to #BEYOURBEST. 
Biogen RAGE Rampage – Pre-Workout contains 2000 mg of L-Arginine, 3200 mg of Beta-Alanine, 1500 mg GlycerSizeTM 200 mg N-Acetyl Cystine, 300 mg caffeine and 300 mg of the nootropic Alpha-GPC in every dose for extreme exercise efficiency, performance and muscle pumps.
Biogen Rampage is available in two delicious options in Tasty Mystic Candy and Tasty Litchi-Grape flavours, and in convenient sachets as a single serving in Tasty Mystic Candy flavour:
And while you're shopping the extensive Biogen supplement range at your nearest Dis-Chem store or online at www.biogen.co.za, why not use the opportunity to give your stodgy winter diet a serious spring clean?
If you've grown weary of the same old oats and smoothie recipes every morning, it's time to add Biogen Plant Based Breakfast Cereal to your morning routine.
This protein and fibre-rich breakfast cereal is ideal for the whole family and fits in perfectly with a vegan or dairy-free lifestyle. It is quick and easy to prepare – simply mix with almond milk, water, or any milk alternative of choice – and provides sufficient energy to get you through your morning.
You should also use the opportunity to spruce up your pantry cupboard with a range of delectable and indulgent snacks from the new Biogen Peckish Much? range.
Just in-time for spring, battling cravings has never been easier… This 'smart snacking' range offers unapologetically indulgent treats that are high in protein for those who feel peckish at any time of day. The super-tasty range includes Protein Choc-Coated Rice Cakes, Protein Choc-Coated Pretzels, and Snacker Biscuits with added protein: