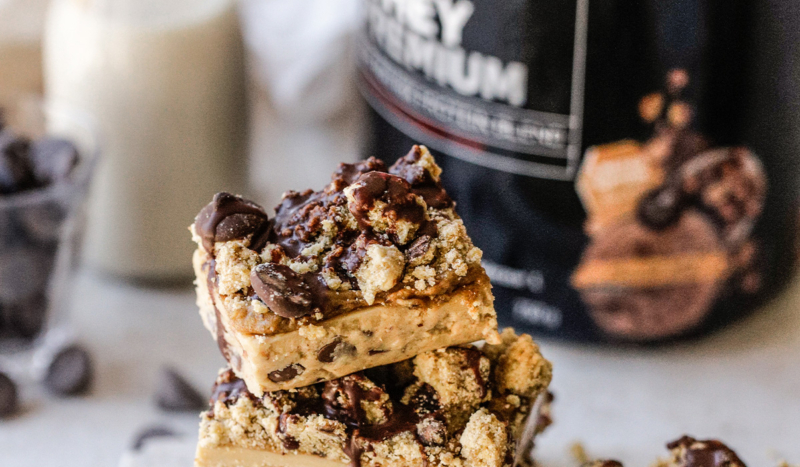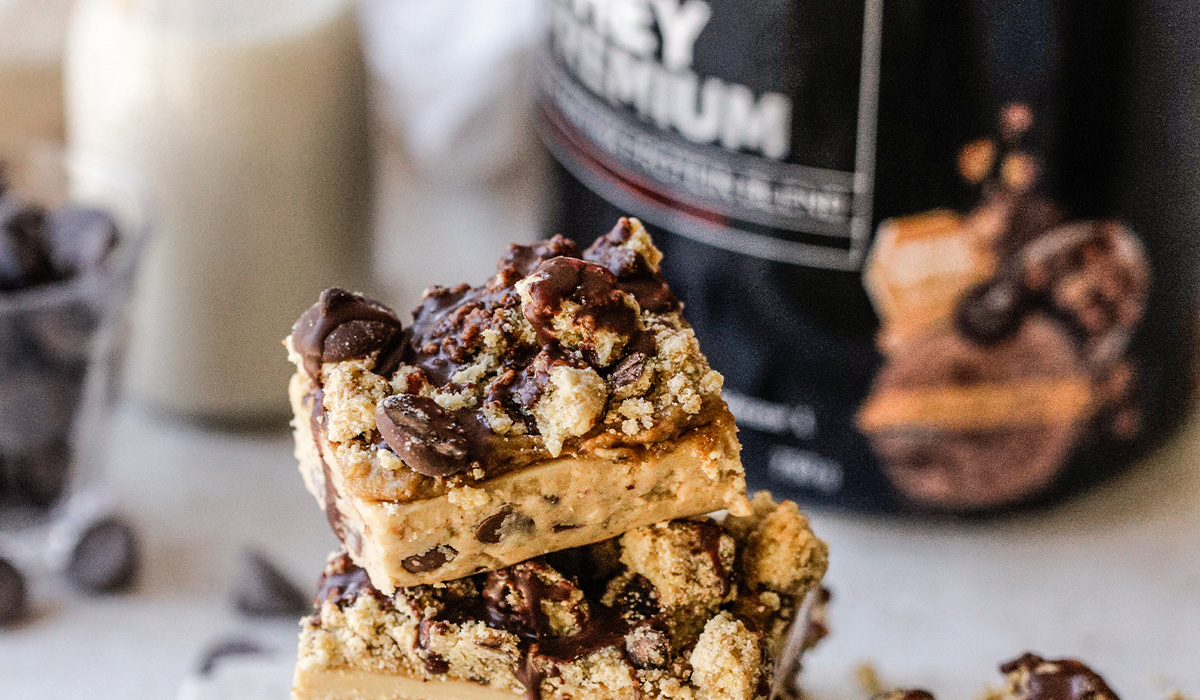 Looking for a protein-packed treat that'll have your inner foodie go wild? Look no further than these cookie dough slices.
Ingredients
1 cup crunchy peanut butter
¼ cup melted coconut oil
¼ cup liquid sweetener of choice
1 tsp vanilla extract
Pinch of salt
¼ cup coconut flour
¼ cup almond flour
1 ¼ scoop Biogen Chocolate Malt Protein Powder
⅓ cup dairy-free chocolate chips
Biogen Iso-Whey is easily absorbed by the body, offering nutrient replenishment after a strenuous workout.
Cookie Dough Topping
¼ cup almond flour
¼ cup coconut flour
½ cup smooth peanut butter
1 tbsp coconut oil
1-2 tbsp liquid sweetener (optional)
Pinch of salt
1/2 cup melted dairy-free chocolate
Peanut butter is a heart-friendly food and even provides an energy boost.
Method
1. Melt the peanut butter and coconut oil together and add the rest of the cookie bar ingredients, mix well and press into the parchment paper-lined tin, place in the fridge to set.
2. Mix the cookie dough topping, crumble over the bars and drizzle with melted chocolate. Place in the freezer again for 5-10 minutes.
3. Remove from tin, slice and enjoy!