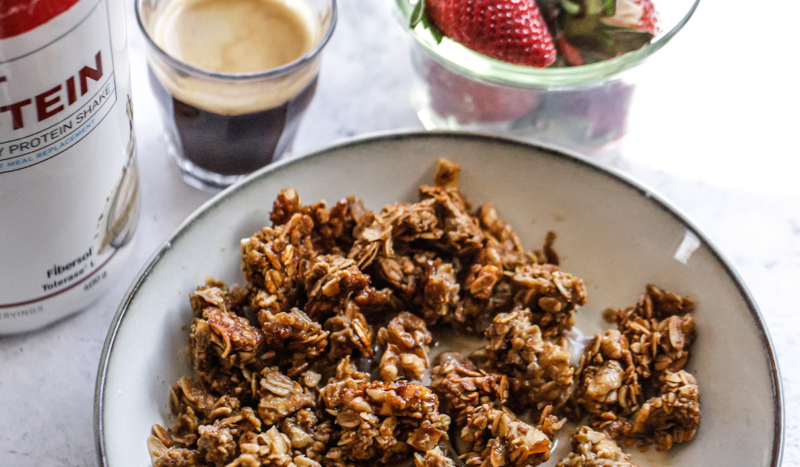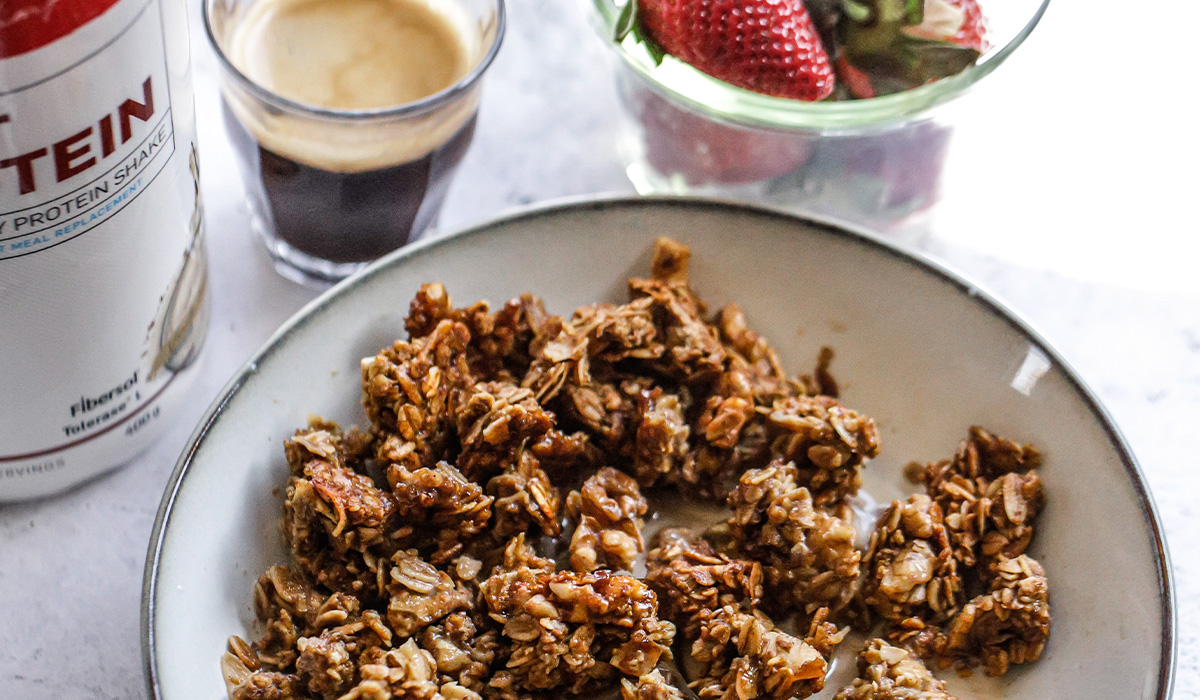 There's something about granola for breakfast that just hits the spot, and this French Toast Granola takes it to the next level.
Ingredients:
2 cups gluten-free rolled oats
½ cup coconut flakes
½ cup shredded coconut
1 scoop Biogen Vanilla Diet Protein
½ cup almond butter
¼ cup melted coconut oil
1 espresso shot
½- ¾ cup coconut sugar or xylitol sweetener
1 tsp vanilla extract
Pinch of salt
Biogen Diet Protein is a great addition to any balanced, energy-restricted diet plan.
Method:
Place the oats, coconut flakes, shredded coconut and diet protein in a bowl.
Melt the almond butter and coconut oil together, then add the sweetener, vanilla and salt.
Pour the wet into the dry and mix well, scoop onto a parchment paper-lined tray and bake for 15 minutes at 180 degrees Celsius.
Store in a glass container and enjoy!
Coconuts are a great source of antioxidants, healthy fat and other nutrients.