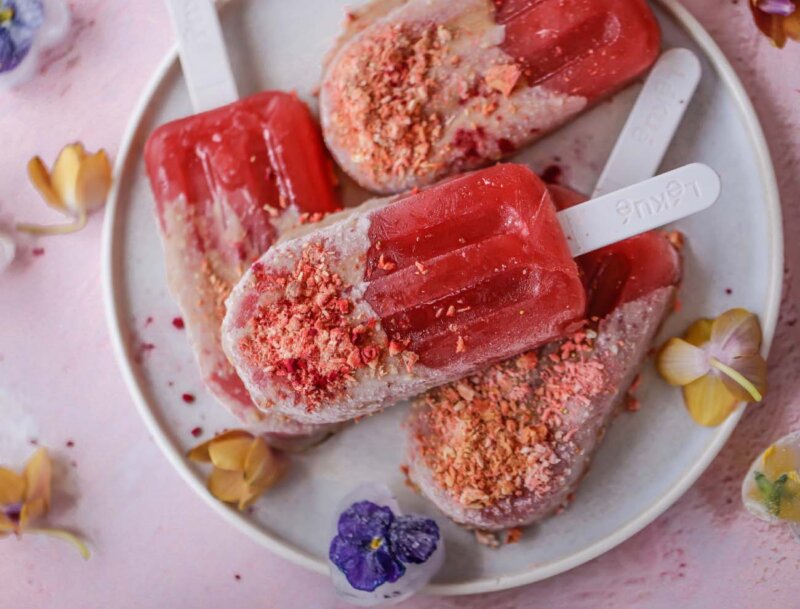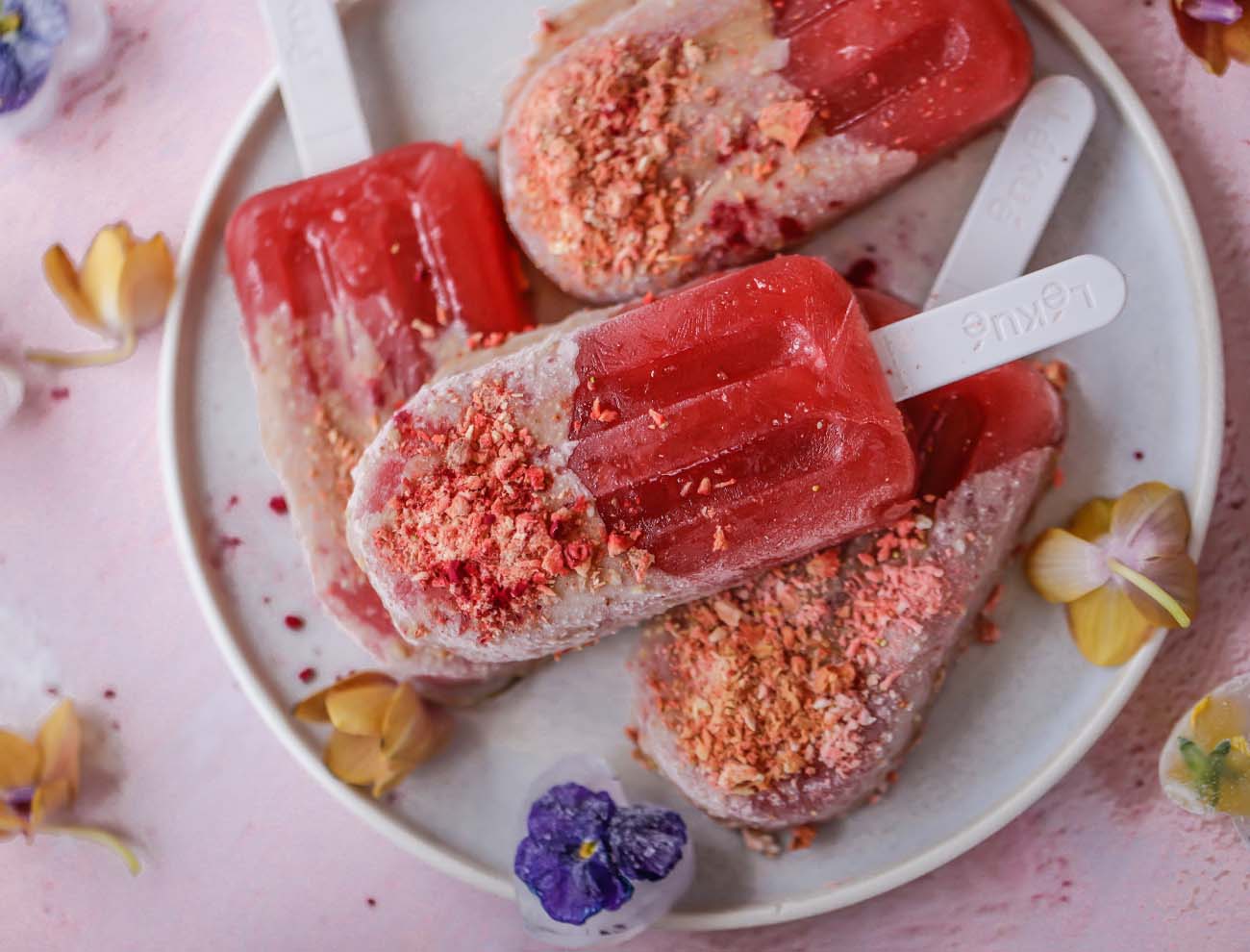 Revitalise your skin under the summer sun with these refreshing collagen enhanced ice lollies.
Ingredients
1 scoop Biogen Marine Collagen  
2 cups watermelon, deseeded  
1 cup frozen strawberries  
1-2 tbsp sweetener of choice  
Freeze-dried strawberries  
Biogen Platinum Marine Collagen is a Type 1 Hydrolysed Marine Collagen and is absorbed more quickly into the body than other sources of collagen. Collagen connects the skin, tissues, muscles and many other parts of the body, contributing to the normal functioning of nearly all of our vital organs. 
Strawberries are rich in vitamin C and other antioxidants, which help reduce the risk of serious health conditions
Method
Place all of the ice lollies ingredients in a high-speed blender and blend until smooth, strain though a sift If you like.  

Pour into moulds, sprinkle on some freeze-dried strawberries and freeze until set. 

Remove and enjoy!