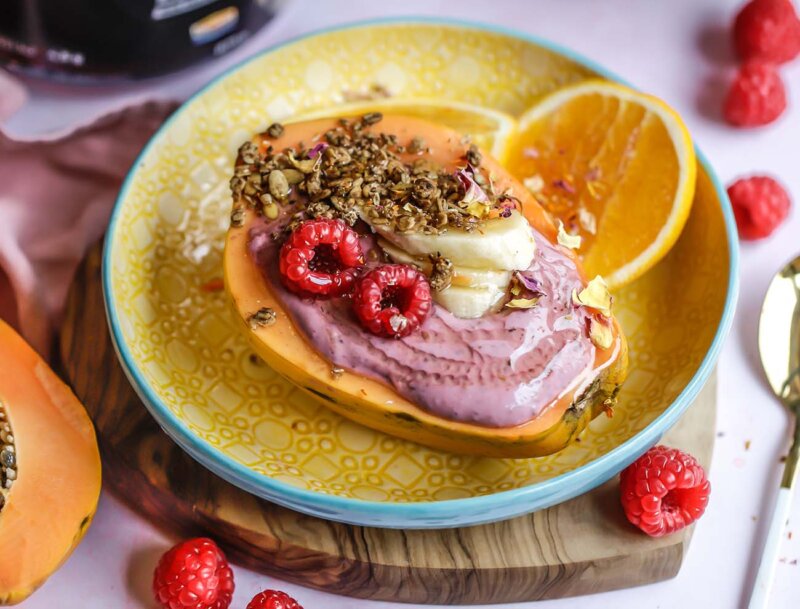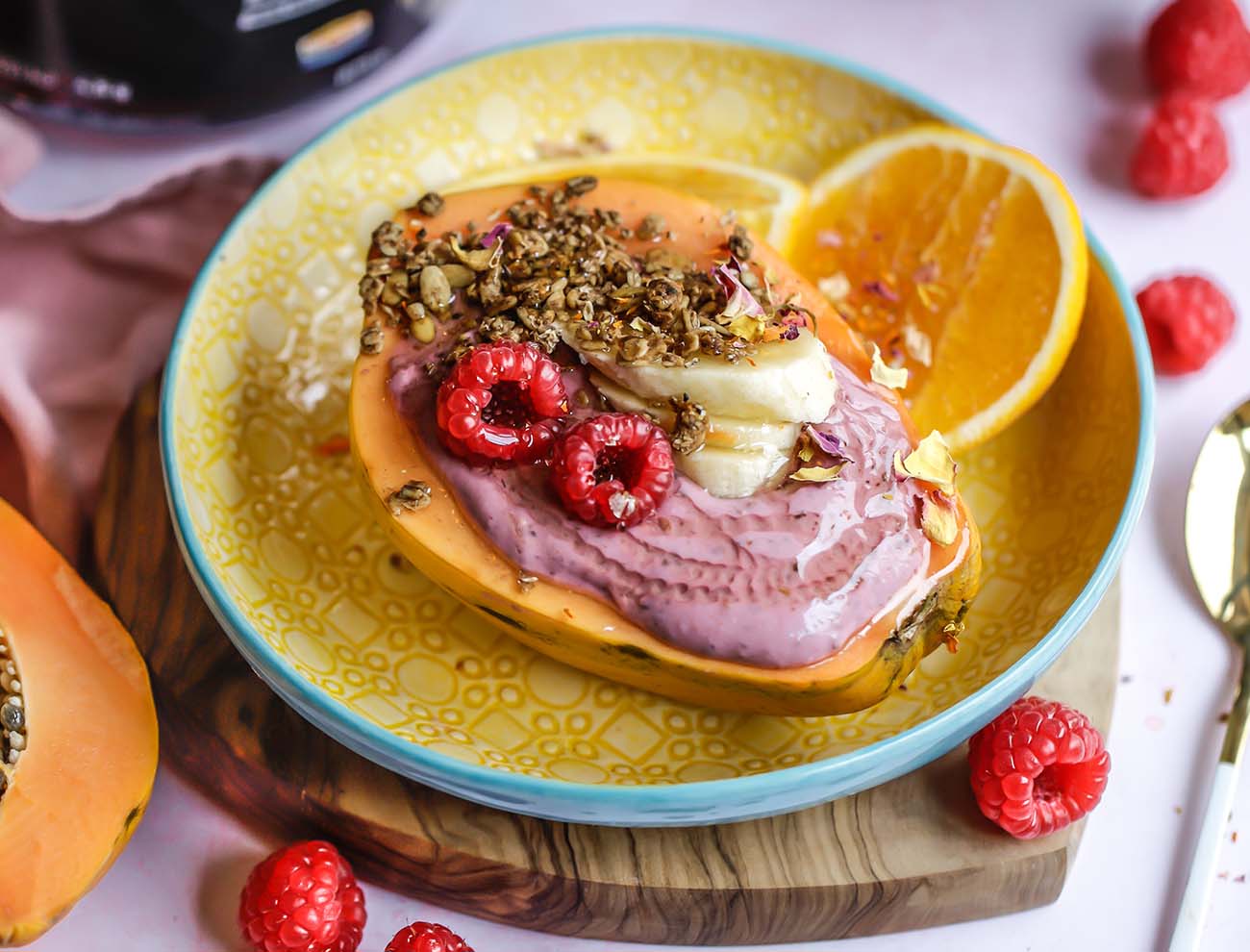 Looking to add a little colour to your breakfast? Give this Papaya Protein Boat recipe a try, guaranteed to brighten your day! 
Ingredients
1 scoop Biogen Complete Whey (vanilla)
1/3 cup chia seeds
1 tbsp peanut butter
1/2 cup frozen or fresh raspberries
1 1/4 cup milk
Baby papayas sliced and de-seeded
Biogen Complete Whey is a delicious, high protein shake that contains a supreme blend of high biological value, fast and slower digesting proteins. The ideal ratio of whey, casein, milk protein concentrate, and plant proteins, in this product provides a timed-release formulation with a superior amino acid profile that allows for optimum nitrogen retention. This is the perfect solution for active individuals looking to supplement their diet with additional compact protein throughout the day.
Method
Place all of the rilling ingredients in a high speed blender and blend until smooth.

Pour in to the papayas and decorate with fresh fruit, granola and syrup of choice.
Peanut butter is a heart-friendly food and even provides an energy boost.
Enjoyed this protein papaya boat recipe? Stay tuned for more must-try healthy recipes!