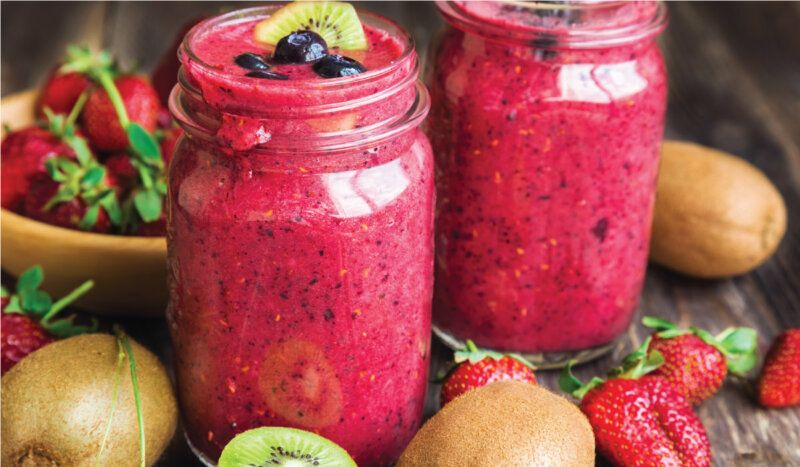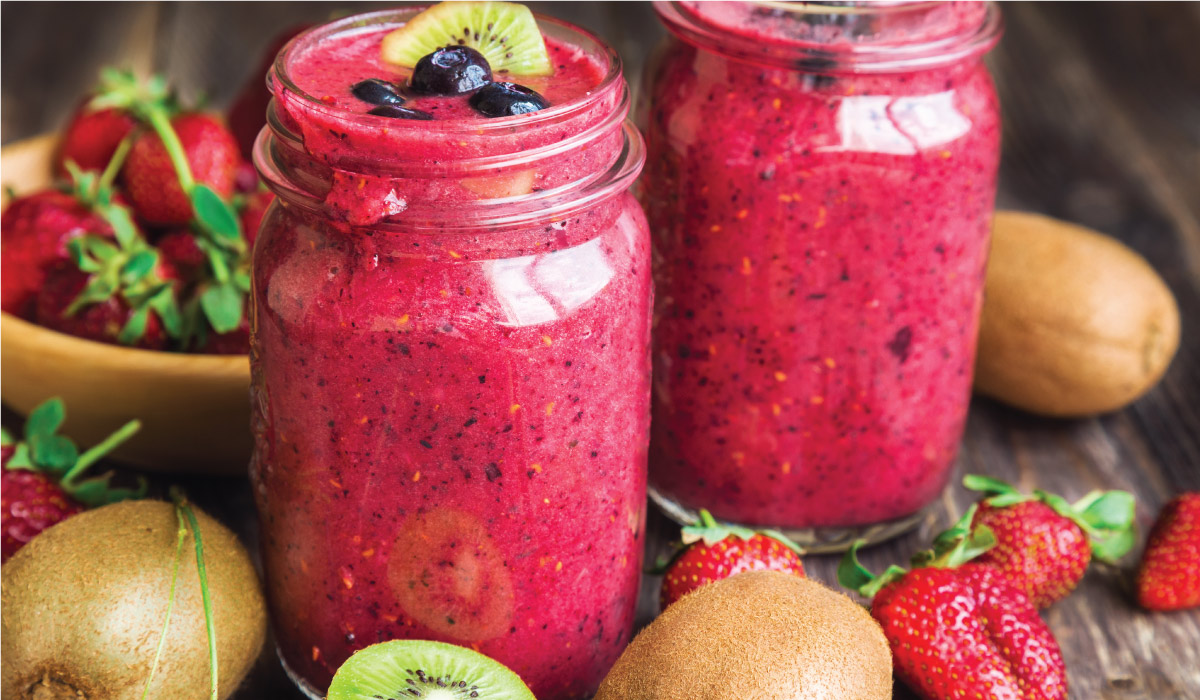 Enjoy a delicious burst of flavour to start your morning with this smoothie option.
It is packed with all the nutrients you need to fuel your day and support your health.
Ingredients
1 serving Super Scoop, Very Berry flavour https://biogen.co.za/shop/super-scoop-300g/
½ cup frozen mixed berries
½ cup frozen kiwis
½ avocado
1 tbsp goji berries
½ cup oat milk
½ cup ice
Every serving of Biogen Super Scoop developed by Lisa Raleigh contains concentrated high-quality phytonutrients in convenient powder form. Specially designed to support a more plant-based diet, every super scoop is low in sugar and calories but still super tasty. The powder dissolves easily in everything from water to cookie batter.
Method
Place the ingredients in a blender and blitz until smooth.
Pour into a glass and enjoy immediately to prevent ingredients from settling.