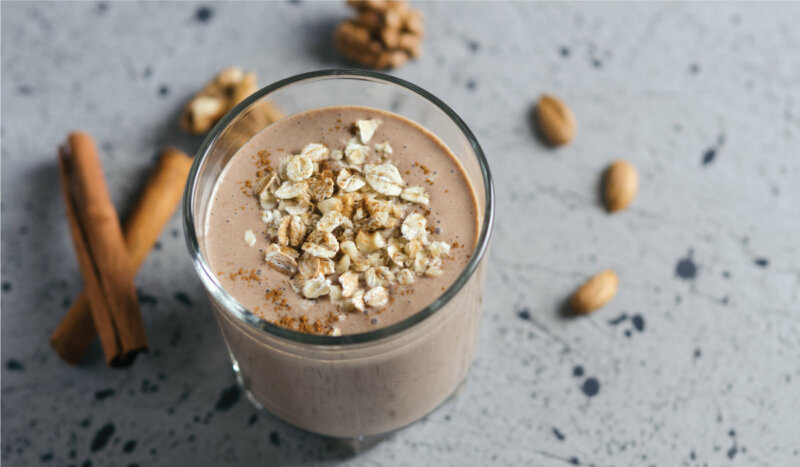 There's nothing quite like a delicious cinnamon treat to reward your efforts in the gym.
This super-indulgent smoothie features our new Limited Edition Cinnamon Pancake Iso-Whey Protein flavour, which is sure to delight your taste buds without adding excess sugar and calories to your diet.
Ingredients
½ cup rolled oats
¾ cup plain Greek yoghurt
1 frozen banana
1 tbsp light brown sugar
1 cup almond milk
1 tsp ground cinnamon
½ tsp vanilla extract
1 scoop Biogen Limited Edition Cinnamon Pancake Iso-Whey Protein
Biogen Iso-whey contains a tri-matrix blend of whey protein hydrolysate, isolate and concentrates. This combination delivers high levels of Essential Amino Acids (EAAs) and Branched Chain Amino Acids (BCAAs) that the body can easily absorb.
Method
Pop the ingredients in a blender and blitz until smooth.
Greek yoghurt is a beneficial source of dairy-derived protein and calcium and also contains probiotics, potassium and vitamin B12.