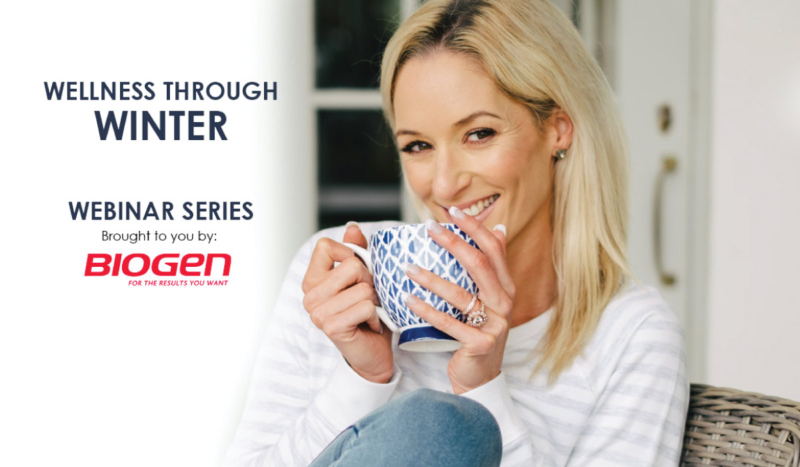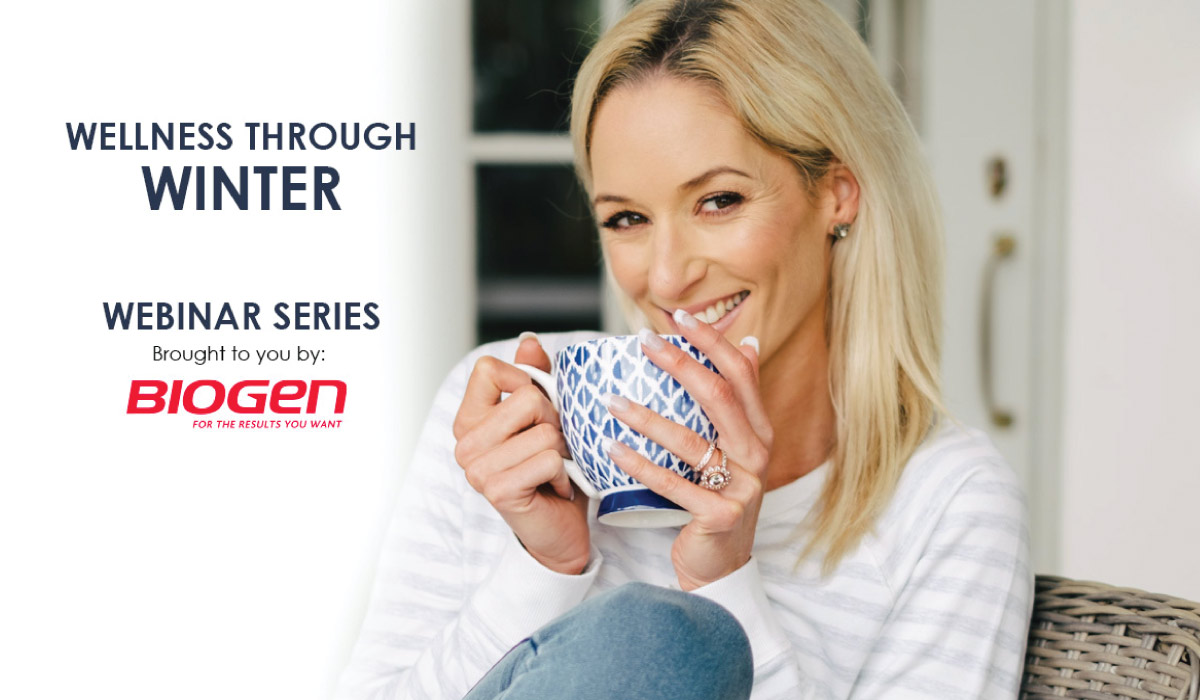 The cold & flu season is fast approaching but fear not, Lisa Raleigh's 'Wellness Through Winter' webinar series powered by Biogen is here to help you achieve your healthiest winter yet. Book your spot now – it's FREE!
The first "Wellness Through Winter" series, presented by Biogen webinar is all about staying healthy and boosting your immunity through the winter chill. Lisa will be joined by registered dietician, Carly Seager, and other special guests to unpack this topic.
UPCOMING WEBINAR ALERT
Date: Thursday, 26th April
Time: 20:00 – 21:30
Place: Online, via Zoom
Price: Completely FREE
Theme: "Wellness Through Winter", presented by Biogen
We'll cover it ALL, from nutrition & fitness, to stress management & sleep hygiene as well as a look at Biogen's FREE comprehensive Immunity Toolkit !
Don't let your motivation go down with the temperatures. Welcome a happier, healthier YOU this winter.
Get your FREE Biogen Immunity Toolkit now for top tips, recipes and more workout ideas to help you stay motivated and on track in the chilly winter months!