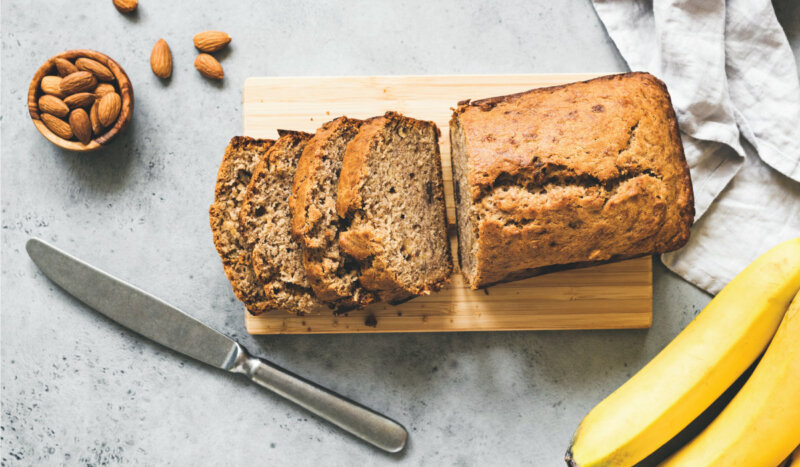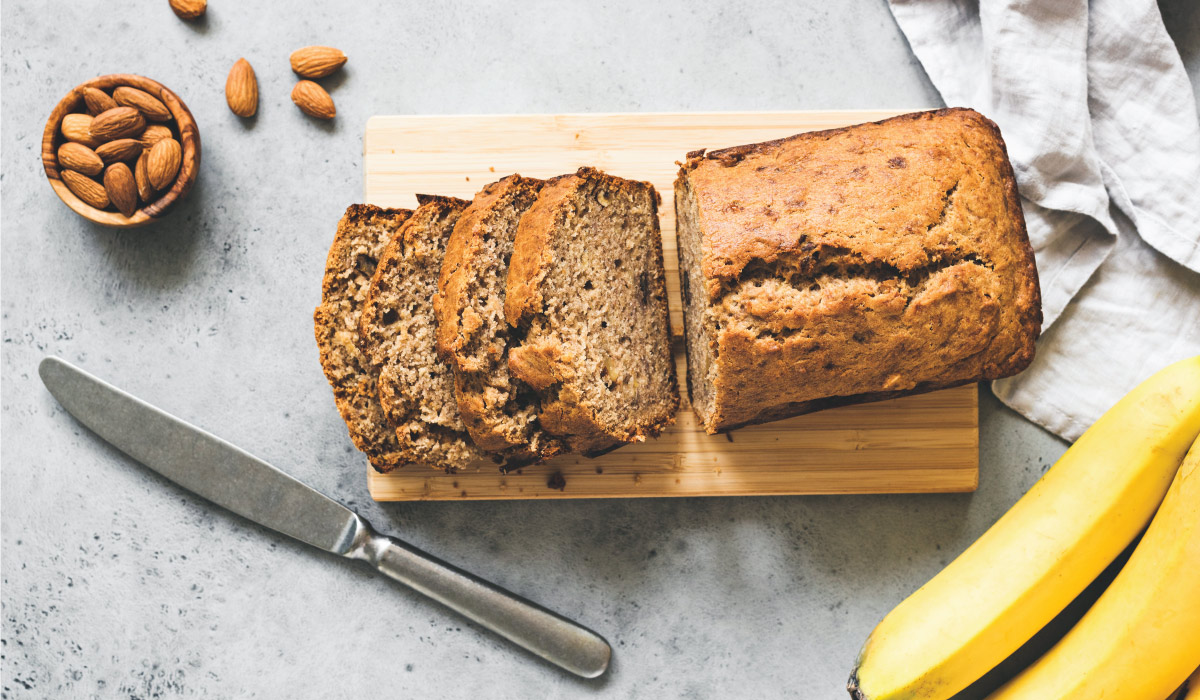 Power through your next workout with this protein-packed snack.
Not only will it give you the energy you need to push yourself deeper into the red zone, but it will also keep you feeling full for longer.
Ingredients
2 large eggs
2-3 large bananas
⅓ cup plain low-fat yoghurt
1 tsp pure vanilla extract
½ cup sugar
¼ cup butter, softened
2 tbsp crunchy peanut butter
⅔ cup cake flour
⅓ cup Biogen Iso-Whey Protein Powder
¾ tsp baking soda
½ tsp salt
Biogen Iso-Whey is a premium protein shake with a Tri-Matrix blend of a whey protein hydrolysate, isolate and concentrate that delivers high levels of EAAs and BCAAs.
Method
Preheat oven to 180

°C.

Grease a 20 x 10 cm loaf pan and line with parchment paper.
Combine the dry ingredients in a large bowl — flour, protein powder, salt and baking soda.
In a separate bowl, beat sugar and butter until well blended. Add the eggs one at a time.
Mash the banana and add to the liquid mixture along with the yoghurt and vanilla extract.
Add the dry ingredients to the wet mixture, bit by bit until moist. Swirl in the peanut butter and transfer to the baking pan.
Bake for 55 minutes or until a toothpick comes out clean.
Allow to cool in the pan for 10 minutes before transferring to a wire rack to cool completely.