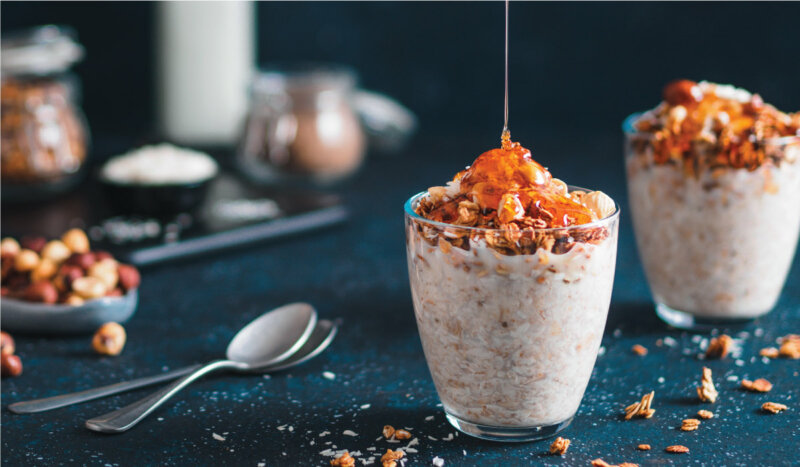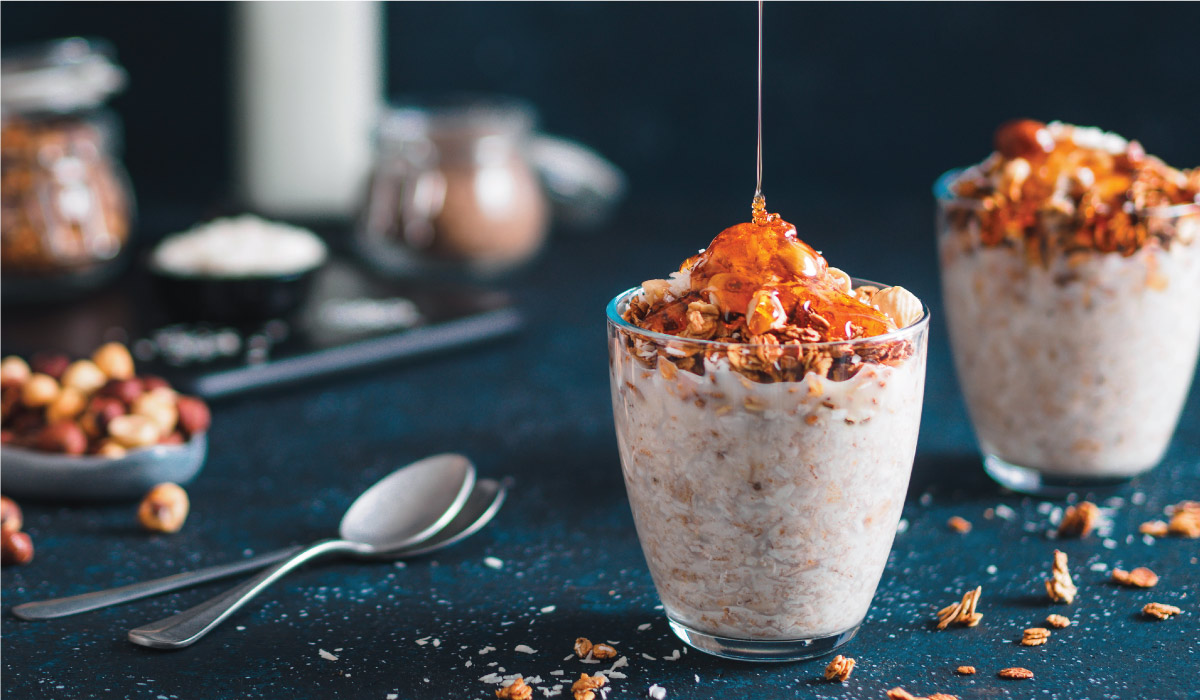 If you're tired of the same old oats for breakfast prepared the traditional way every morning, why not try some overnight soaked oats for a welcome change?
They're a great way to ensure that you have a delicious and nutritious breakfast without taking up too much of your time in the morning. 
And the addition of Biogen's Re|Nu Beauty Glow Shake offers some skincare benefits too! The Bioactive Collagen Peptides can help support healthy skin, while Verisol® may increase skin moisture and delay the formation of wrinkles.
Ingredients
The zinc and rooibos contained in the Biogen Re|Nu Beauty Glow Shake are rich in Alpha Hydroxy Acid. This important nutrient is beneficial for healthy, glowing skin, and is known to reduce signs of ageing and can assist in revitalising the skin.
Topping (optional)
Mixed berries
Chopped nuts
Biogen Re|Nu Beauty Glow Shake also contains biotin and vitamin C. Biotin helps to maintain healthy hair, skin and nails, while vitamin C plays an essential role in skin health. In addition to its antioxidant function, it regulates the synthesis of structural protein collagen that aids the repair of damaged skin.
Method
Brew the rooibos tea and leave to cool. Once cool, mix with Biogen Renu Beauty Glow Shake powder.
Pour the rooibos mix, banana, strawberries, almond milk and honey into a blender and blitz until smooth.
Add the oats to a mason jar (in some cases you may need two depending on the size).
Pour the liquid mixture over the oats and stir to combine.
Leave in the fridge overnight and enjoy as an on-the-go breakfast in the morning.