When Chrizell Roberts crossed the line in last years Comrades Marathon a little over 8 hours and 55 minutes after the gun went off in Durban, she was elated after achieving her first Bill Rowan medal for finishing under 9 hours. Fast forward going on 10 months later, Roberts is a completely different athlete, now looking to sneak into the golds.
"Last year's Comrades result was my best run yet, but I still felt really disappointed as I believed I had a lot more in me," said Roberts from her home in Mpumalanga where she is currently isolating with her family. "After Comrades I decided to leave my coach and I downloaded a marathon training programme off the Nedbank running club website that was made by our national team manager Nick Bester."
It is known as an unwritten rule that for a female athlete to be coached by Bester, they need to get their marathon time under 3 hours, and this was the goal that Roberts set herself as she prepared for the Cape Town Marathon. Going into the race with a marathon PB of 3:16, it would have been a tough task but not for Roberts who stuck to the task at hand. Come race day, Roberts ended the Cape Town marathon with a huge PB. Her time was 3:01 and with that, felt she blew her chance to be coached personally by Bester. "I really thought I blew it, but two days after the race Nick agreed to coach me and that was the day that everything changed for the best!"
6 months later, Roberts has since three times smashed her marathon best, first running 2:59, then a 2:53 and more recently a 2:50 before the country went into lock down and races were either cancelled or postponed to a later date.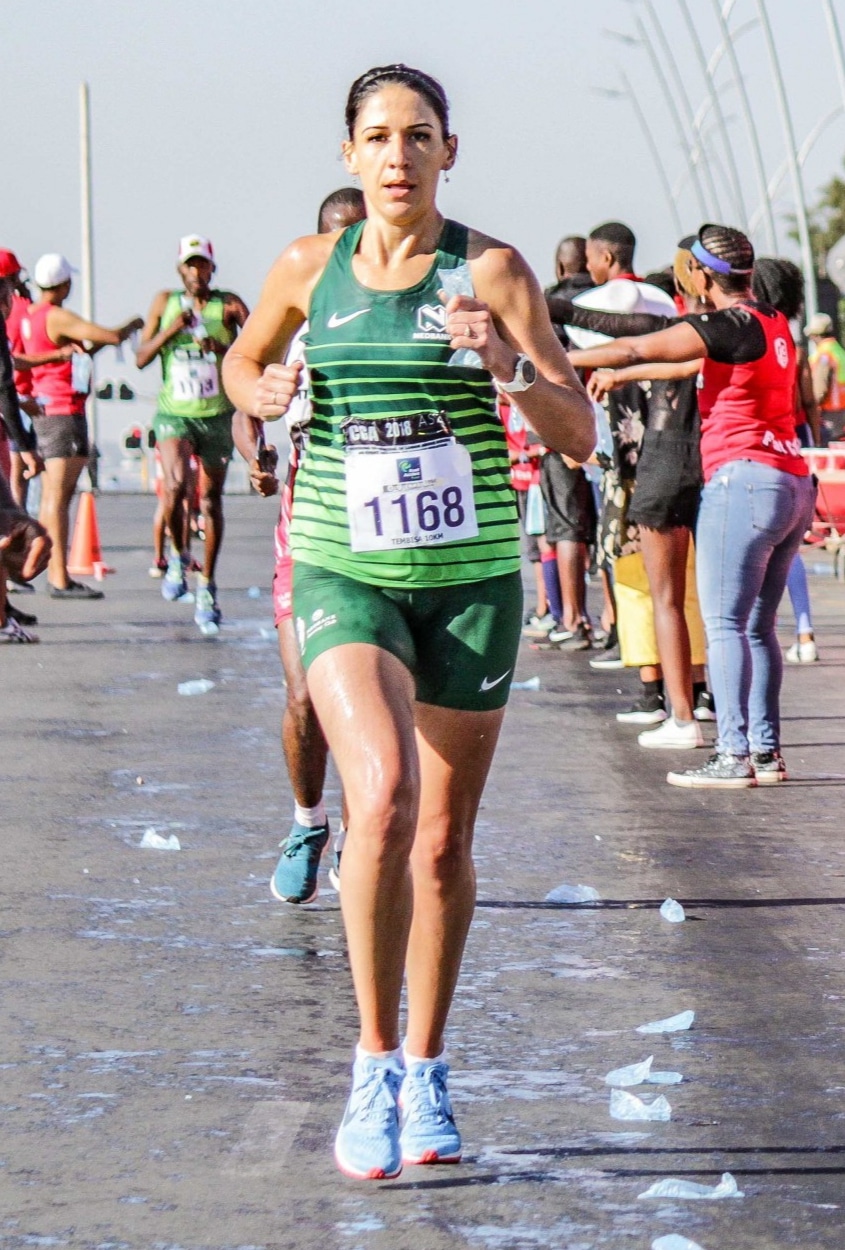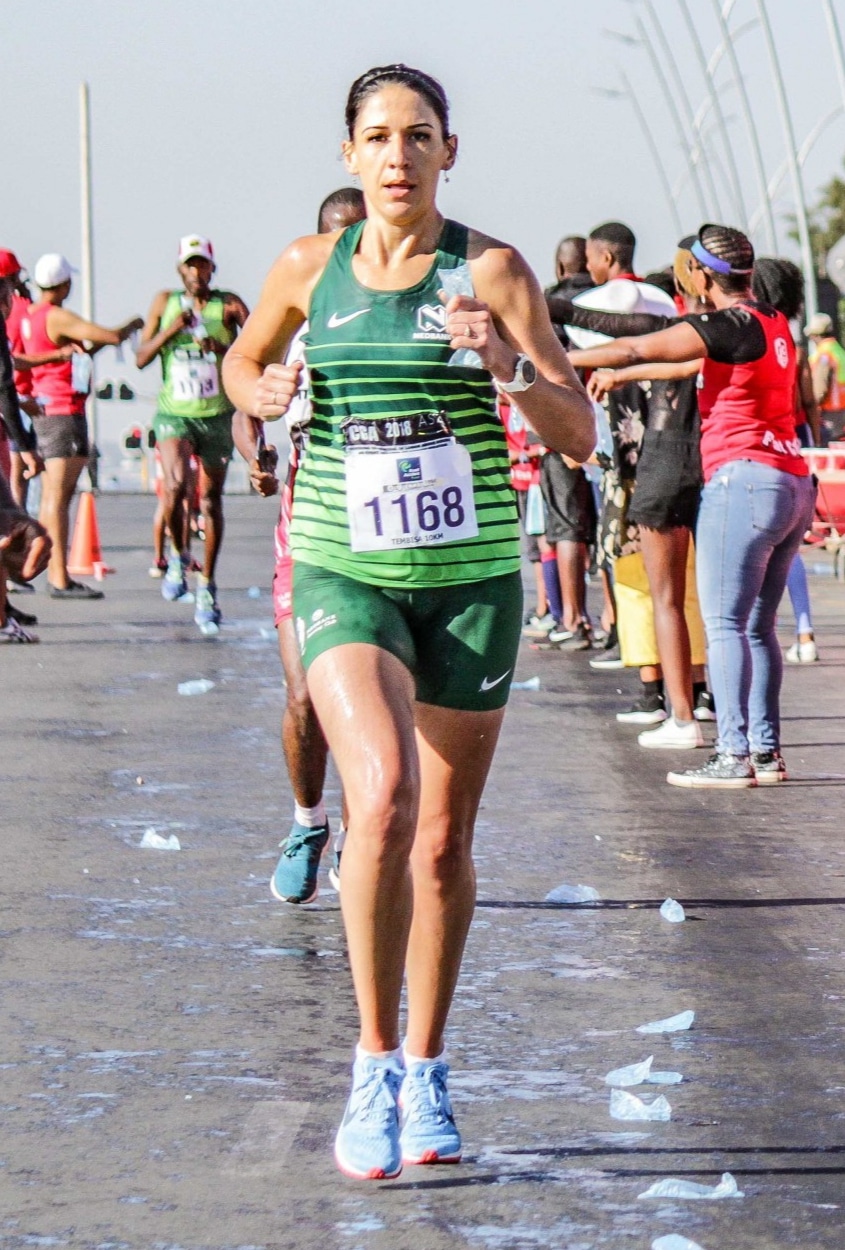 "Nick is an amazing coach. He has taught me that it is not just about training hard, but training smart that allows you to run a lot better on rested legs." The results this year clearly indicate that, with 5 victories in races this year which kickstarted with winning Gauteng's biggest half marathon, the Dischem 21.km. Roberts recently attended a high altitude training camp at AfriSki in Lesotho, together with other Bester coached athletes, Comrades champ Gerda Steyn, Olympian Juan Van Deventer and 2:47 marathoner Deanne Horn who represented South Africa in both the World 50km and 100km championships.
"It was amazing being able to be in camp with those calibre of athletes who are also my teammates. The training was really hard because we were so high up that the air is thin, so it makes it much more difficult to breath," laughs Roberts. "We start off every day with a massive bowl of Future Life oats and coffee. First order of the day is going out for a scenic run, resting and then exploring the Maluti mountains for hours. We follow that up with some improvised gym work and stretching. AfriSki has an amazing restaurant, where we would end off our day. Sleep, rest, repeat!"
The objective of the camp was to serve as a stepping stone ahead of this years Two Oceans and Comrades ultra-Marathons however due to the COVID19 pandemic, Two Oceans has since been cancelled and Comrades hangs in the balance as runners worldwide await to hear of a postponement of the race to later in the year. "My main goal for this year was to run massive PB's at both Two Oceans and Comrades, with the aim of also running into the golds. With Two Oceans now being cancelled and Comrades uncertain, it has made things difficult but I feel that everyone will come out of this lockdown more hungry than ever before and when we do eventually stand on a start line again as a nation, there will not be a dry eye in sight!"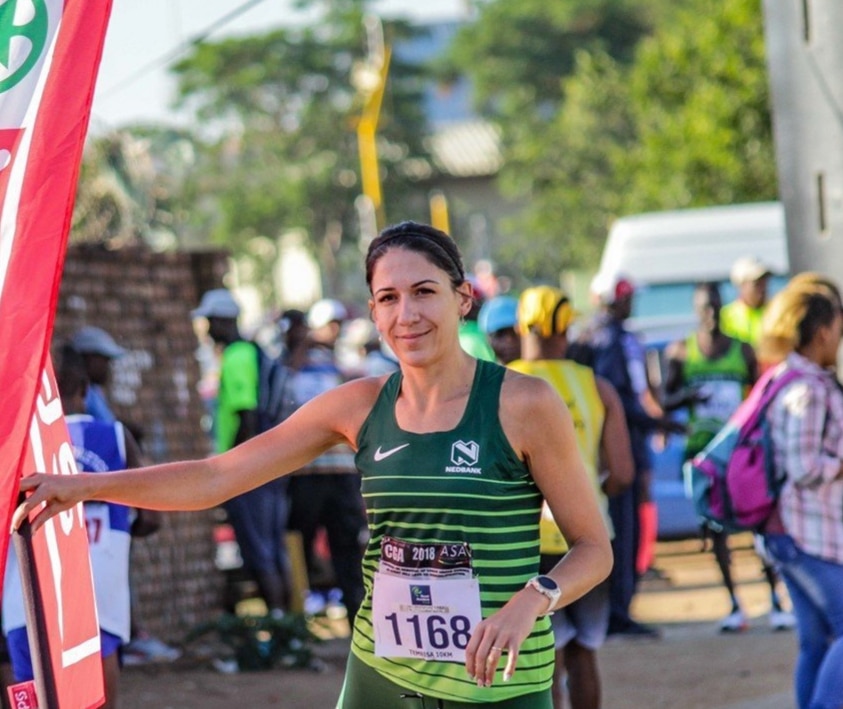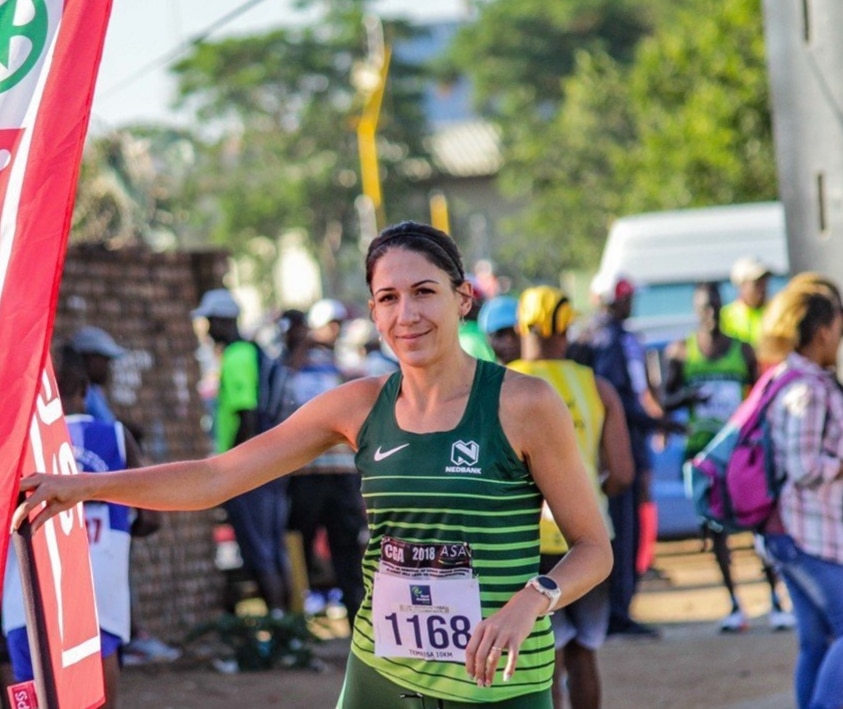 The big rise in performance of Roberts can be categorized similarity to that of Steyn's who ran over 8 hours in her first Comrades and had a time of over 3 hours in the marathon. Fast forward 5 years later, and Steyn is a household name in the Country, boasting a 2:27 marathon best which qualified her for the Olympic Games as well as one of the most impressive ultra-marathon feats in the World last year which saw her smash the up run record at Comrades, finishing an incredible 17th overall in 5:58:53 knocking over 10 minutes off the old course record in the process.
As a long-term goal, Roberts wants to be one of the best and she is certainly on the right path to achieving that. "Three years from now, I'd like to see myself as one of the most competitive ultra-marathon runners in the Country," Roberts says with a smile. "I am for better times and a lot more wins. I love how women's distance running has improved in the country, but we still see ourselves behind on the international stage. My aim is to help raise that bar!"
With the support of Nedbank running club and the team's sponsors, Nike, Bavaria, Future Life and Biogen, Roberts is in the right hands together with coach Bester in achieving the goals she has set out.