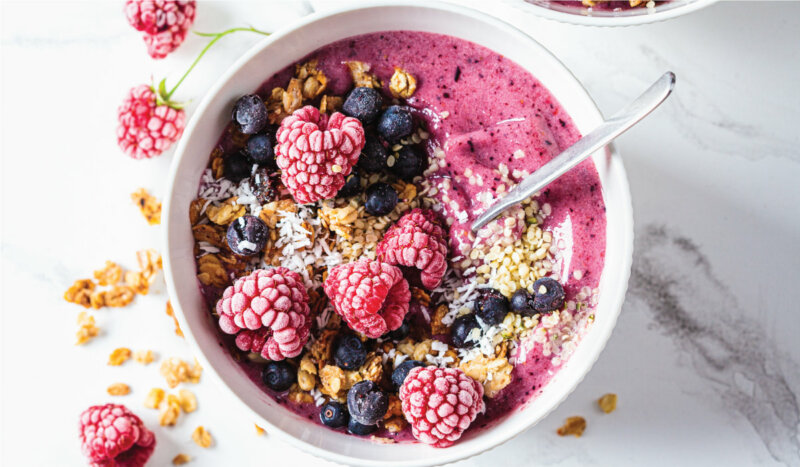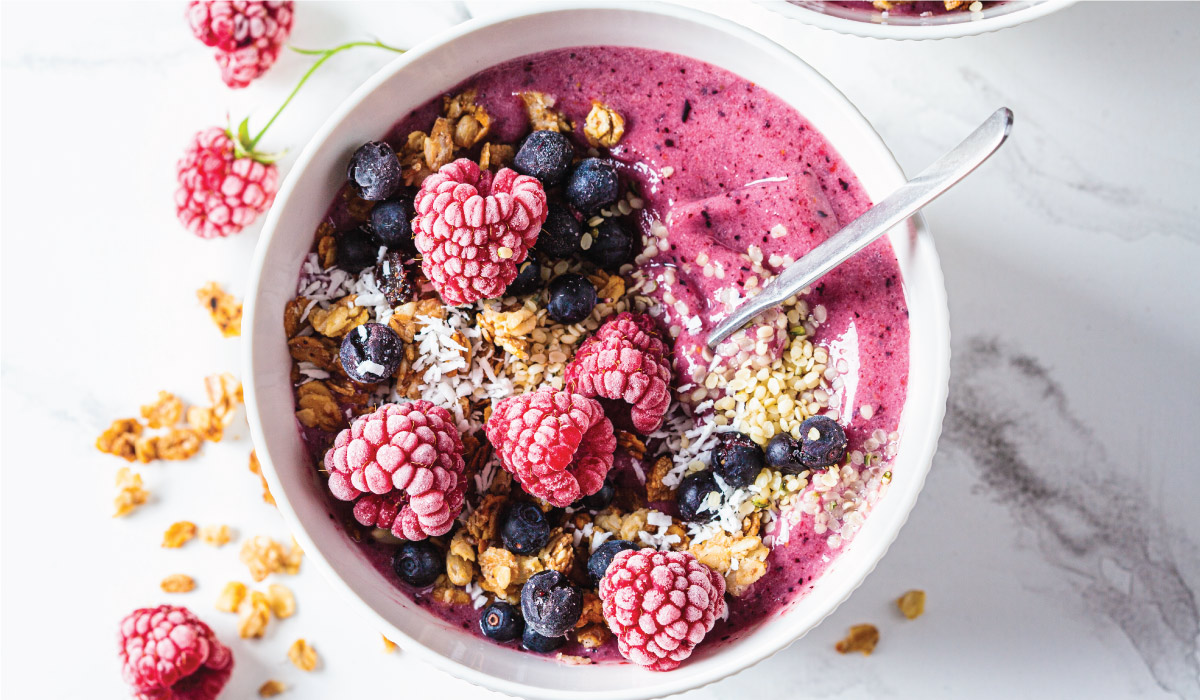 Biogen's new Limited Edition Blueberry Muffin Iso-Whey Protein shake has arrived, opening up a whole new world of delectable breakfast and baking recipe options.
Give it a whirl and explore this new flavour sensation in this berrylicious smoothie bowl. It's a tasty option to start your day with a beneficial protein boost. 
Ingredients
1 cup mixed frozen berries
2 ice cubes
Splashes of coconut milk
1 tbsp almond butter
Handful of spinach
1 tsp Acai berry powder
Drizzle of honey
1 scoop Biogen Limited Edition Blueberry Muffin Iso-Whey Protein
Biogen Iso-Whey is a premium protein shake with a Tri-Matrix blend of a whey protein hydrolysate, isolate and concentrate that delivers high levels of EAAs and BCAAs. 
Topping options
Oats
Granola
A handful of berries
Açai berry powder is considered a superfood due to its rich anthocyanin content, which is a potent antioxidant. This concentrated extract is also rich in plant sterols, which may help the body regulate cholesterol levels.
Method
Pop the ingredients in a blender and blitz until smooth.
Serve and enjoy.