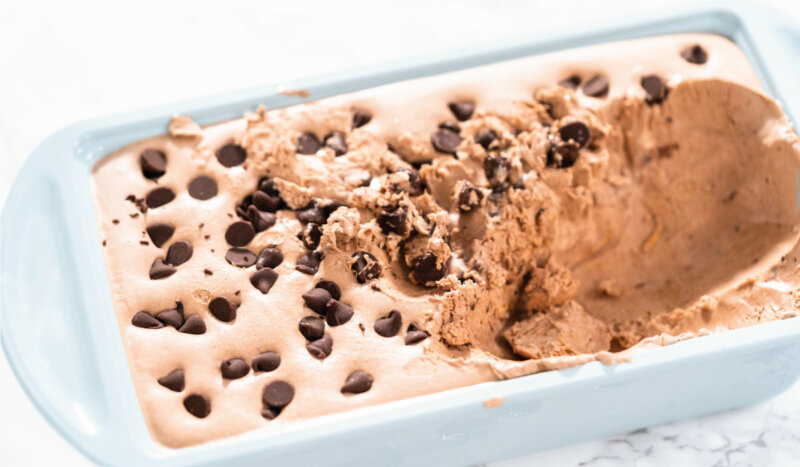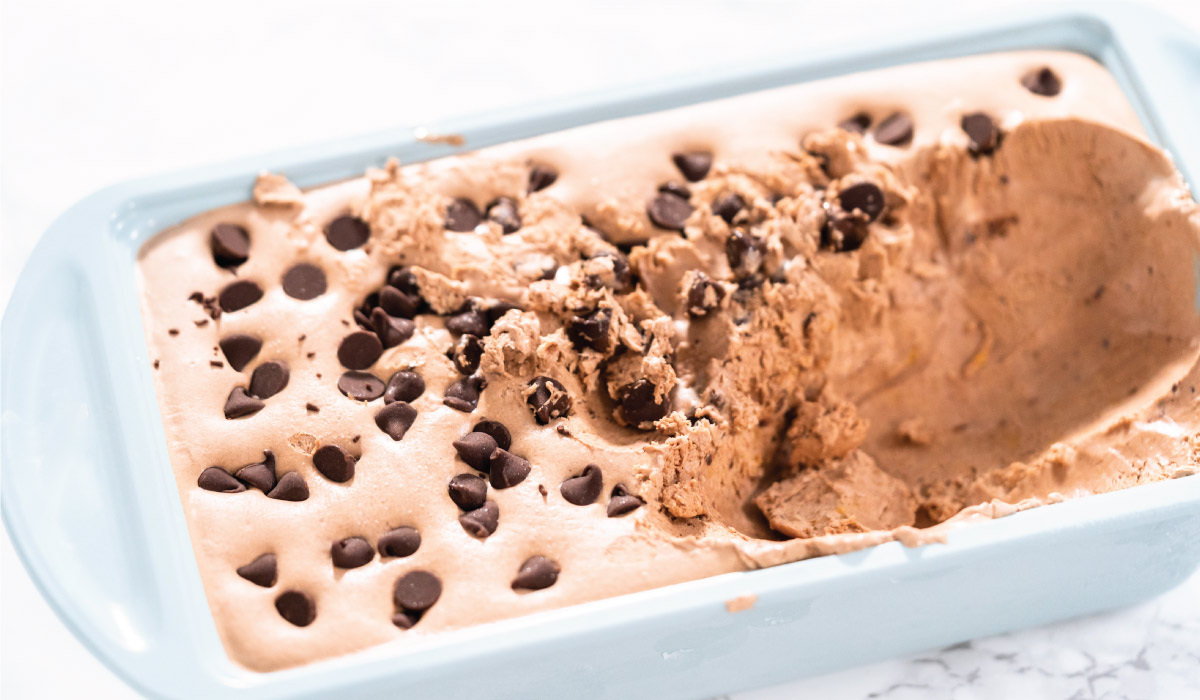 Dairy-free and packed with protein – it's the ideal combination for a less sinful treat.
Whether you use it to reward yourself after a hard training session while still meeting your post-exercise recovery needs or simply indulge in a cooling snack on a hot summer's day, this recipe fits nicely into a balanced lifestyle.
Ingredients
2 cups sliced bananas, frozen
2 tbsp cacao powder
¼ cup Biogen Iso-Whey, Choc Brownie flavour
1 tsp vanilla extract
4 tbsp almond milk
¼ cup crushed dark chocolate chips
Cacao powder contains more than 300 different chemical compounds, including beneficial flavonoids which offer powerful antioxidant effects. It is also a source of vitamins and minerals, including calcium, carotene, thiamin, riboflavin, magnesium, sulfur and EFAs.
Method
Place the ingredients in a blender and blitz until smooth. The consistency should be thick, but if it is too thick you can always add a splash of milk.
Serve immediately for a soft-serve consistency, or proceed to the next step for firmer ice cream.
Line a bread tine with parchment paper and pour the ice cream mixture into it. Freeze for 2 hours to set and then enjoy at your leisure.
Smart swap idea: Substitute Biogen Iso-Whey with Rage Impact Whey Death By Chocolate if you're looking to bulk up.