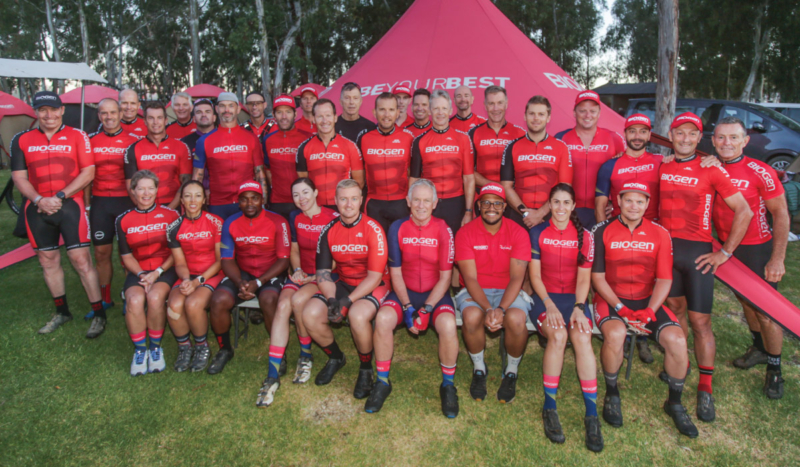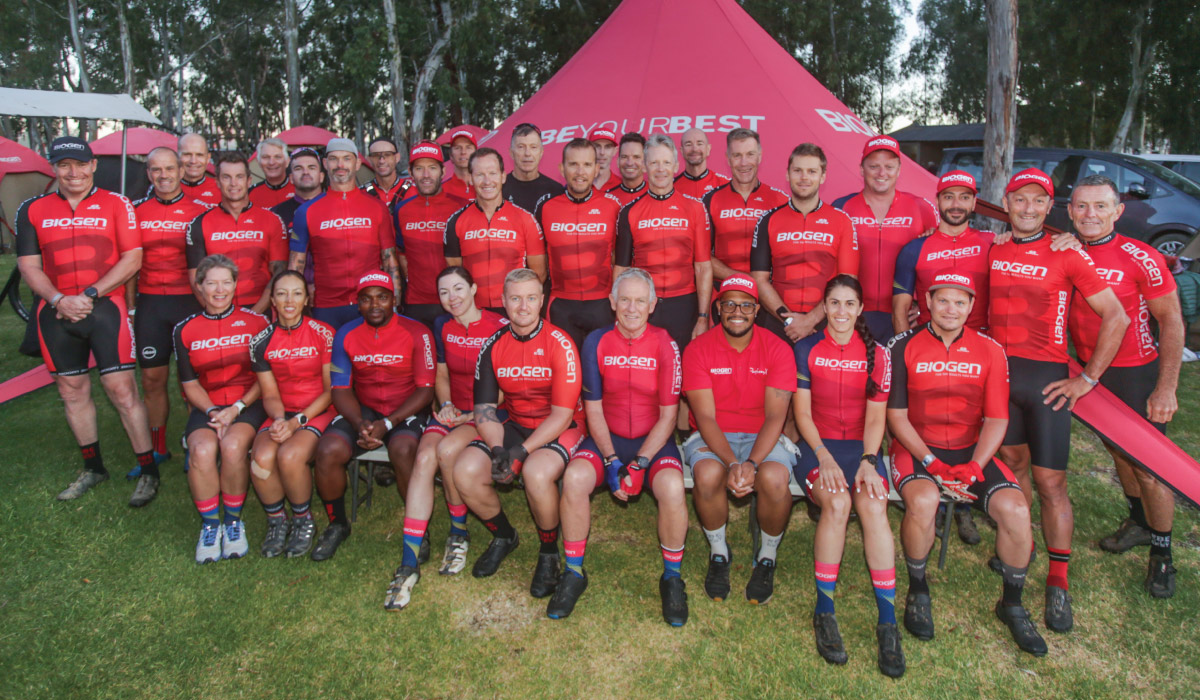 The 2024 event takes place from 8-11 February 2024 and is set to provide a race for the ages, which all avid mountain bikers should experience.
Attracting the world's best
In its 10-year history, the event has attracted the highest calibre international riders, including Pauline Ferrand-Prévot, Nino Schurter, Henrique Avancini, Gam Gaze, Simon Andreassen and Anne Terpstra, and local legends like Alan Hatherly, Matt Beers, Philip Buys, Candice Lill and Mariske Strauss. 
Next year will mark the race's eleventh edition and is set to offer overall refinements and improvements to the route and race village to amplify the already world-class experience on and off the bike. 
It is on the bike that the Momentum Medical Scheme Tankwa Trek, presented by Biogen, really stands out. 
The route is packed with technical single track, including sandstone slab rides in the Witzenberg Valley and trails that bisect rock arches or ducks under overhangs. 
Then there is the Merino Monster – unquestionably the toughest climb in South African mountain biking. An ascent so testing that the race often uses it on the official t-shirt to commemorate those who conquer the Monster. Wearing it around the race villages of other mountain bike races is a badge of honour which sets the riders who have scaled the mountain apart.
For the UCI elite men and women, as well as the competitive age category racers, the event provides a tough four days. 
"Along with the title and presenting sponsors, Momentum Medical Scheme and Biogen, we are planning some exciting things for the 2024 edition", teased Dryland Event Management's Henco Rademeyer. 
"Over the years we have nearly perfected many of the big things, but there is always room for little improvements. The route will be refined slightly, with additional sections of single track added, particularly to stages 1 and 4."
The route for the 2024 race will be announced later in 2023, but riders can expect to challenge themselves to a course of around 280 kilometres in length. It should also feature roughly 5,500 metres of climbing. 
Unrivalled karoo hospitality
Rademeyer adds that Dryland prides itself on is the hospitality at its events, which will also experience some enhancements in 2024.
Each of the race's four stages starts and finishes at Kaleo Guest Farm, a self-catering getaway destination and wedding venue in the heart of the Koue Bokkeveld region of the Western Cape.
Its lush green lawns, old growth oak trees, broad dining hall and ample ablutions, make it the perfect venue for hosting a stage race. Those in the know sneak around a low ridge line, just 300 metres from the campground, to the swimming hole.
"The water points and meals at the event will continue to live up to the standards we've set, but the chill zone will be dramatically improved and expanded. After a tough morning on the bike being able to relax, snack on healthy foods or maybe something more indulgent, and share war stories from the trails with friends and teammates is an essential part of the stage race experience. We'll be creating more spaces and offering more snacks to help riders recover ahead of the next stage."
Entries for the 11th edition of the  open on 5 April 2023, at 12:00 (South Africa Standard Time)
2024 Momentum Medical Scheme Tankwa Trek, presented by Biogen
Dates: 8 – 11 February 2024
Venue: Kaleo Guest Farm, Koue Bokkeveld, Ceres, Western Cape
Route Overview: ±280km with 5,500m of climbing
Entries Open: 5 April 2023 at 12:00
Early-Bird Team Entry: R21 650.00 until 30 November 2023
Late Team Entry: R22 650.00 from 1 December 2023