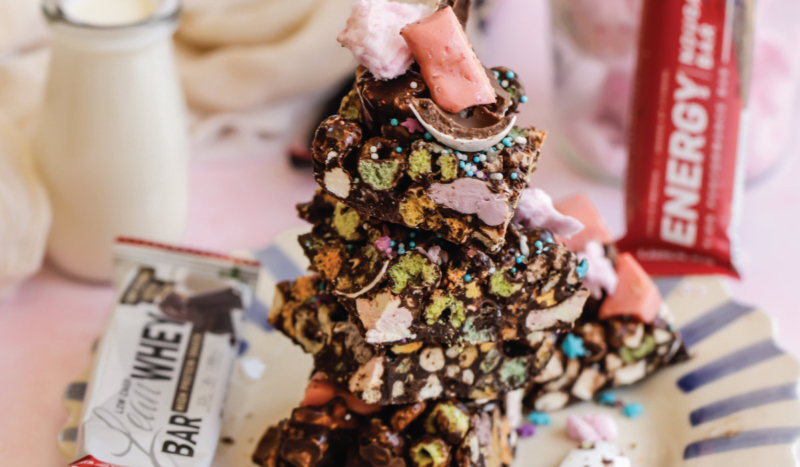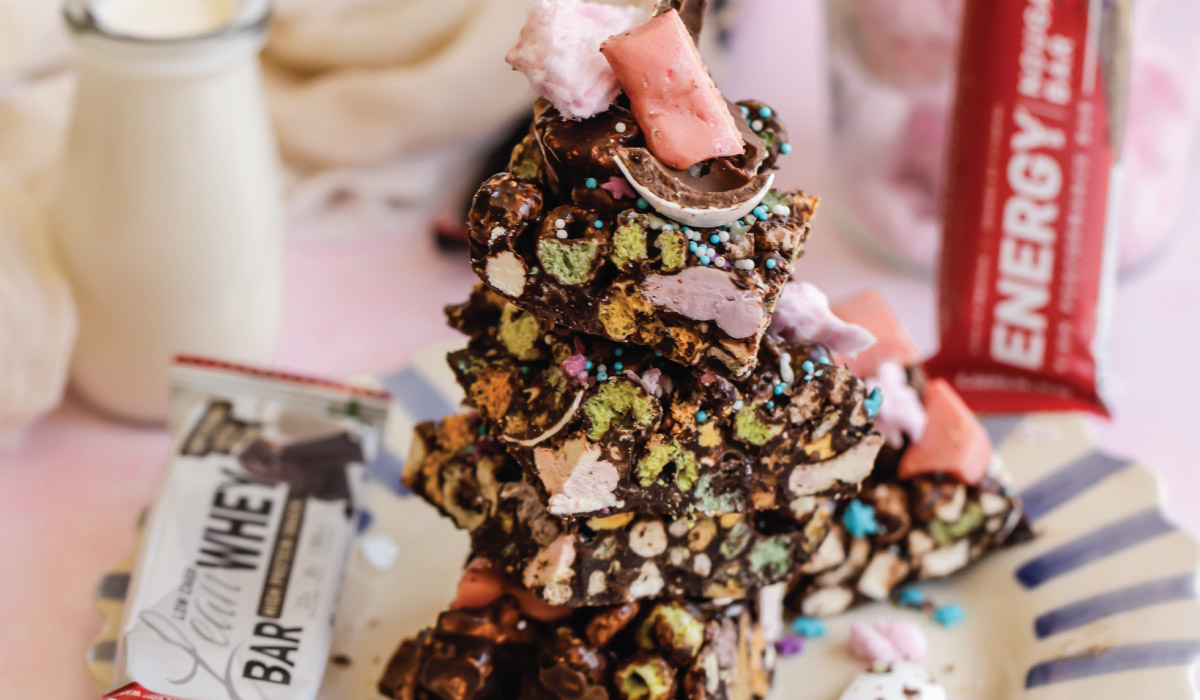 When your path gets rocky, we've got just the treat to sink your sweet tooth into! Refuel by munching on this energy-packed, chocolate delight with a crunch – with added protein to help you recover faster.
Ingredients:
1 cup chopped marshmallows
2 cups of your favourite cereal
1/2 cup diced fudge
1/2 cup
Sprinkles to decorate
Chopped Biogen bars (Energy Nougat and Lean Whey protein bars)
Broken up Easter eggs
Chocolate Sauce
1 cup crunchy PB
1/3 cup coconut oil
1/3 cup syrup of choice
1/3 cup cacao powder
Method
1. Melt the peanut butter, coconut oil and syrup together, whisk in the cacao powder until smooth.
2. Add the chopped rocky road ingredients into a bowl and pour over the chocolate sauce.
3. Pour in to a parchment paper lined square tin and then add more chocolate eggs, sprinkles and decorations as you like. Place in freezer to set and slice and enjoy!
Biogen Energy Nougat Bar is a great tasting bar with a nougat texture in your mouth. These nougat bars are offered in addition to the Biogen Energy Oats Bar endurance option.