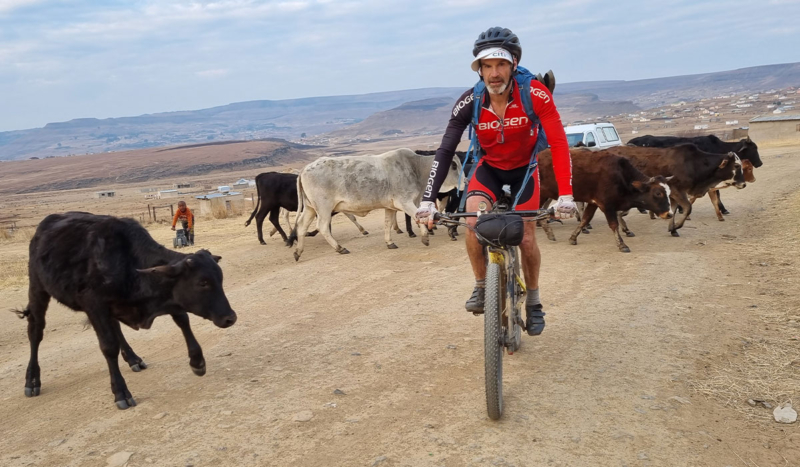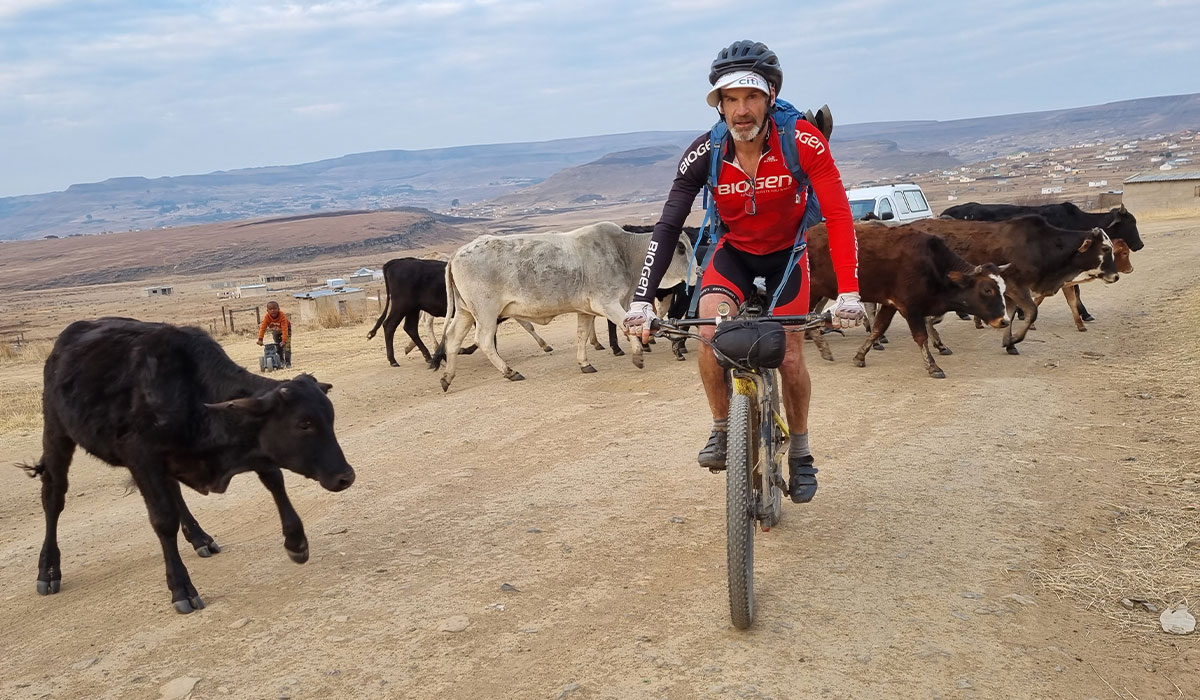 Adventure fuels the Dreyer family's zest for life, with dad, Martin, and mom, Jeannie, both battle-hardened elite ultra-endurance athletes who still occasionally experience the urge to test their physiological and psychological mettle with a serious challenge.
"Both Mart and myself have been excited by exercise and outdoor adventure for a very long time. It's what makes us tick," explains Jeannie.
Family fun comes first
"And we absolutely love the Biogen #BeYourBest motto. Our kids, Callum (12) and Ruby (10) hear it very often. They know when you try your best then your team around you benefits, too."
"We're now in our 50s and have naturally gravitated to challenges that include the whole family. We love having the kids with us and engaging with them. It just doesn't feel right to do self-centred stuff anymore," adds Martin. 
After recently completing some fun adventures with the family, like the #9PeaksChallenge and camping trips along the Orange River and Fish River Canyon, Martin and Jeannie were keen to turn up the intensity on their next challenge.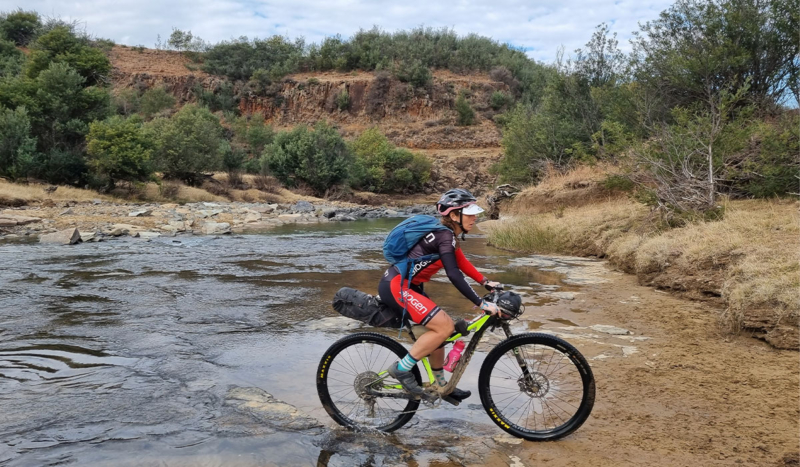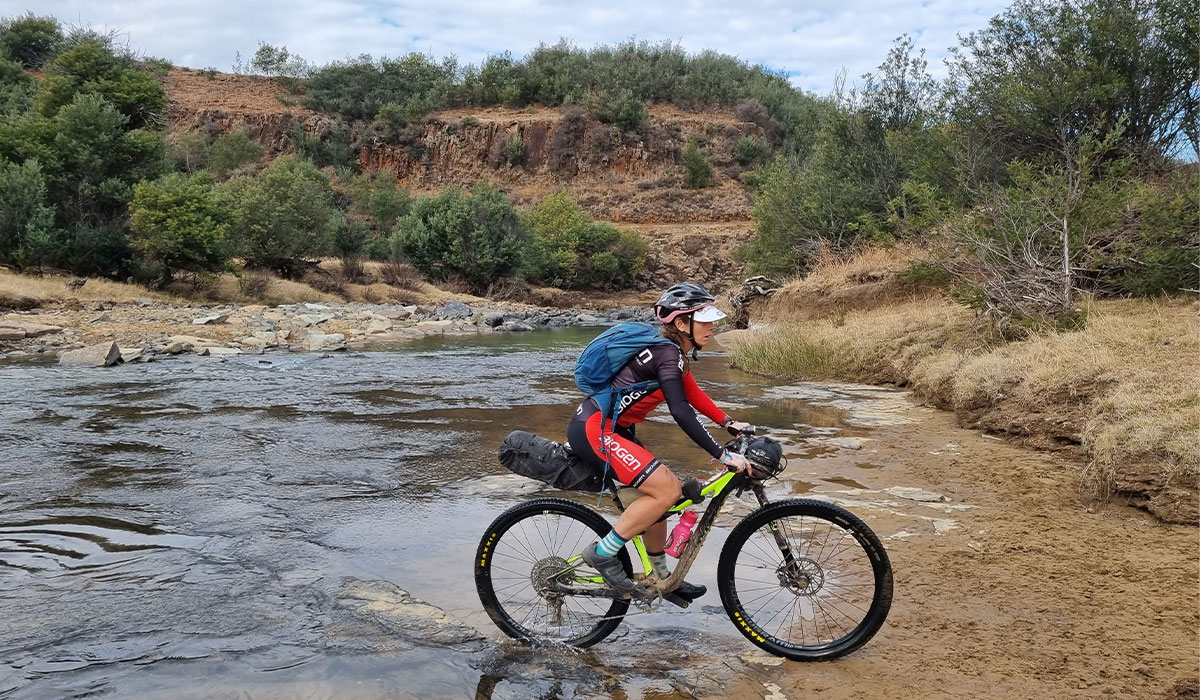 Fuelling the fire for adventure
"We have done numerous mountain bike rides around the country and overseas that have challenged our skill set but we feel our next challenge will test us more so than any one that we have yet done," continues Jannie.
Having first targeted the Freedom Challenge – a non-stop 2,150km race along the length of the Freedom Trail in South Africa – team Dreyer realised that the race date clashed with the recent school holidays and adjusted their sights.
"As parents, we don't want to miss precious time with our kids, which is why we pulled out of the Freedom Challenge 10 days before the start," explains Martin.
"I was a grumpy bear with a sore tooth for a while but Jeannie suggested that we look for something else that we could do together."
Looking East for a new challenge
Having followed the iconic Silk Road Mountain Race for a while, Martin and Jeannie felt the time was right for the couple to tackle this daunting challenge. 
"It is, without doubt, the toughest mountain bike adventure we have attempted to date but we feel that we've developed the necessary skillset over the years and are ready for it," continues Martin. 
The Silk Road Mountain Race is a fixed route, unsupported, single-stage 1900km cycling race through the mountains of Kyrgyzstan. The clock does not stop and there are no prizes. 
The race takes place from 12-27 August and follows the gravel, single and double track and old soviet roads that once comprised part of the Silk Road trade route that connected China and the Far East, Middle East and rest of Asia. The main valuable commodity traded along this route was silk, which gives this transcontinental route established in the 19th century its name. 
However, the roads have long been forgotten and fallen into disrepair with very little tarmac. There are numerous hike-a-bike sections and there are often immense distances between resupply points. 
More significantly, many climbs top out at over 4,000m above sea level, especially in the initial stages, with over 37,000m of total ascent over the 1,900km route. Temperatures can also range between -15°C and 40°C!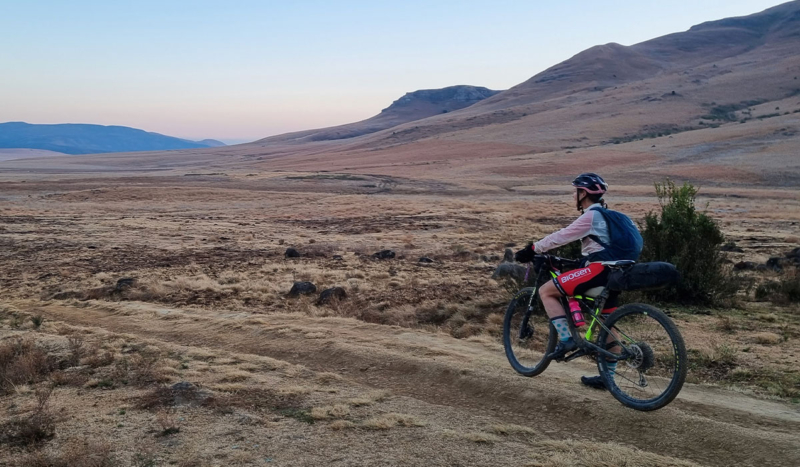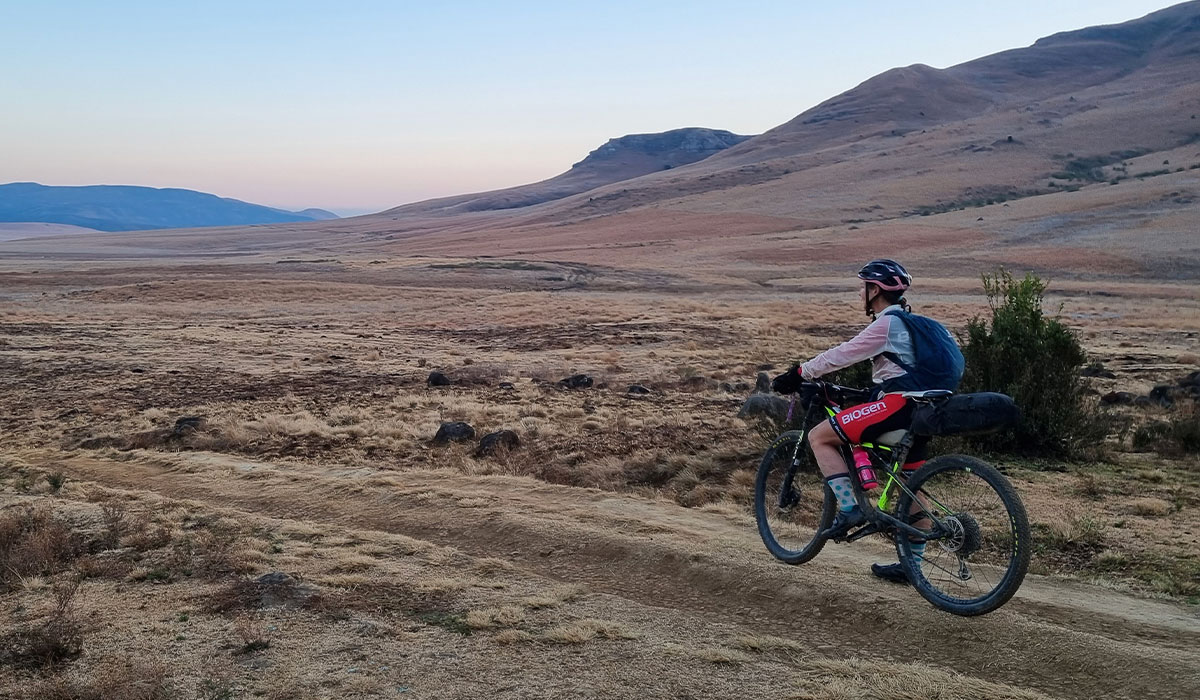 Extreme challenges are soul food
When describing why extreme ultra-endurance challenges like the Silk Road Mountain Race ignite their fire, Martin says that the couple are "just wired differently".
"Adventures like these are difficult to verbalise. The emotions before, during and after really have to be lived to be understood, so who better than a life partner to tackle these with," adds Jeannie.
"We're super excited at the opportunity to traverse such a foreign and remote country by mountain bike."
Martin adds that pushing their physical limits is part of the challenge and enjoyment of an event like the Silk Road Mountain Race.
"While we don't plan to race it, we want to push ourselves and test our limits. The nature of the beast is already a challenge and this race is definitely a step outside our usual race," continues Martin.
The biggest challenge is the unsupported nature of the event, which means the Dreyers need to carry everything with them.
As part of their preparation for the race, Martin and Jeannie did a a few gritty conditioning sessions to simulate what they would experience during the race. This included a few back-to-back rides will fully loaded bikes – the duo ride full-suspension Cannondale Scalpels – that went on from the early morning well into the night.
"One ride took us from Nottingham Road in the KZN Midlands up to the backpackers on Sani Pass," shares Martin.
However, with no mountains that reach the same height as the peaks they will traverse in Asia, the couple expect that their lack of altitude acclimatisation and training at that altitude will likely prove their biggest challenge.
"With the weight of bike and technicality of the route, we expect the initial stages to be extremely taxing, especially above 4,000m. We've both mentally prepared ourselves that we're going to suffer in the first 100km," adds Martin
Adding some creature comforts
The duo have also opted to add a few creature comforts to make it a more pleasurable adventure, rather than travelling light to race fast. "We've never been to central Asia, so we wanted to immerse ourselves in the experience rather than simply race head down from start to finish. We, therefore, decided to pack extras that add some weight and slow you down a bit, like a tent, blow-up lightweight mattresses, and a coffee pot," explains Martin.
These 'creature comforts' mean the Dreyers will enjoy better quality sleep, which will allow them to ride hard during the daylight hours while still enjoying the scenery.
Biogen fuelled
"We also want to eat as well as we can, so we've packed lots of quality carbs like oats and rice. And we've researched the local cuisine and expect to eat some Kuurdak along the way."
This local dish typically consists of boiled sheep or beef (and sometimes horse meat) with added onions, salt and spices. However, as a vegetarian, Jeannie will need to find sustenance in other forms.
"We've packed loads of Biogen Plant Based Protein powder and Biogen Night Feed for added recovery. With loads of fresh water from rivers along the way, powders offer an easy and convenient way to meet our protein needs without the need to eat anything too foreign to our digestive systems," continues Martin.
The Dreyers have also packed Recovergen sachets,energy gels (with caffeine), a range of Biogen protein and energy bars, and Biogen Electrolyte tabs to stay hydrated.
"We'll always have one bottle filled with water and another one with electrolytes on the bike," adds Martin.
"But we're most excited about our daily indulgence – a Biogen Plant Based Protein Bite. They're little balls of pure joy and we've decided to take some along as a special treat to elevate the experience."
Fuelled by their hunger for adventure, Martin and Jeannie are excited to tackle this epic challenge.
"It is up to us what we get out of it, which is why we're going there to both enjoy the journey and embrace the challenge. Ultimately, what you put in is what you get out," concludes Martin.
You can follow Jeannie and Martin on their epic adventure on www.silkroadmountainrace.cc, which offers live tracking on Google Maps. The race organisers will also post photos and updates on the website.