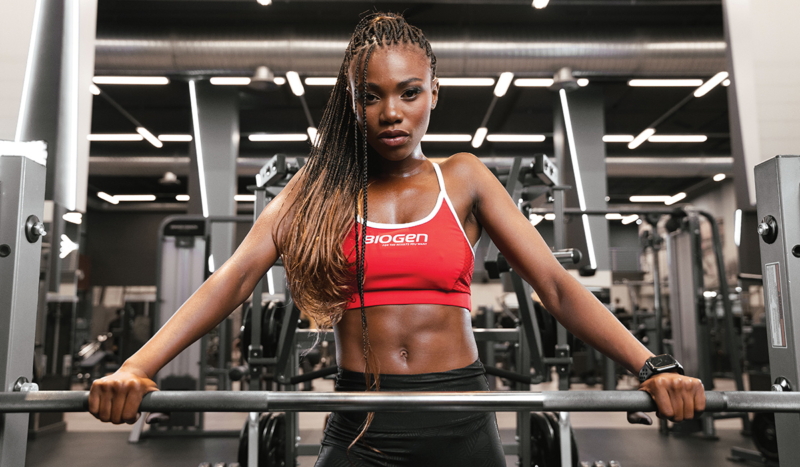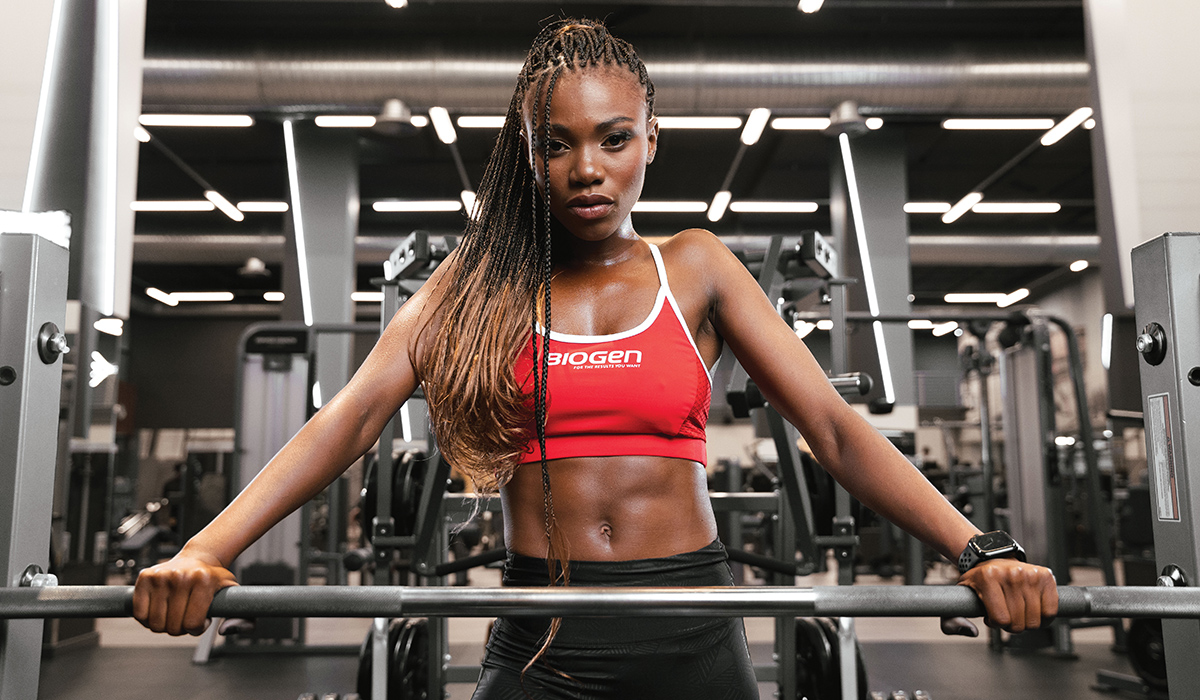 Her unique attitude and approach to fitness, her appealing look, and her social media savvy helped set Capetonian Usisipho 'Usi' Nteyi apart from the other finalists in the 2022 Biogen Face of Fitness cover model search competition, earning her the coveted title.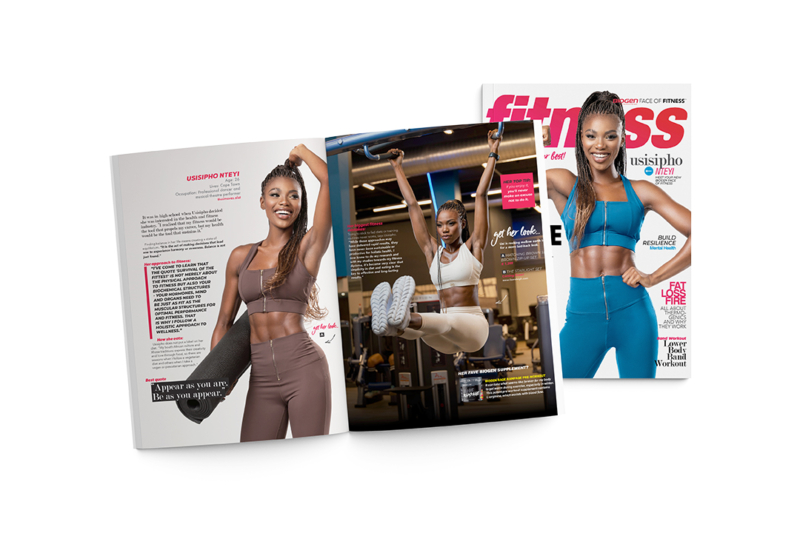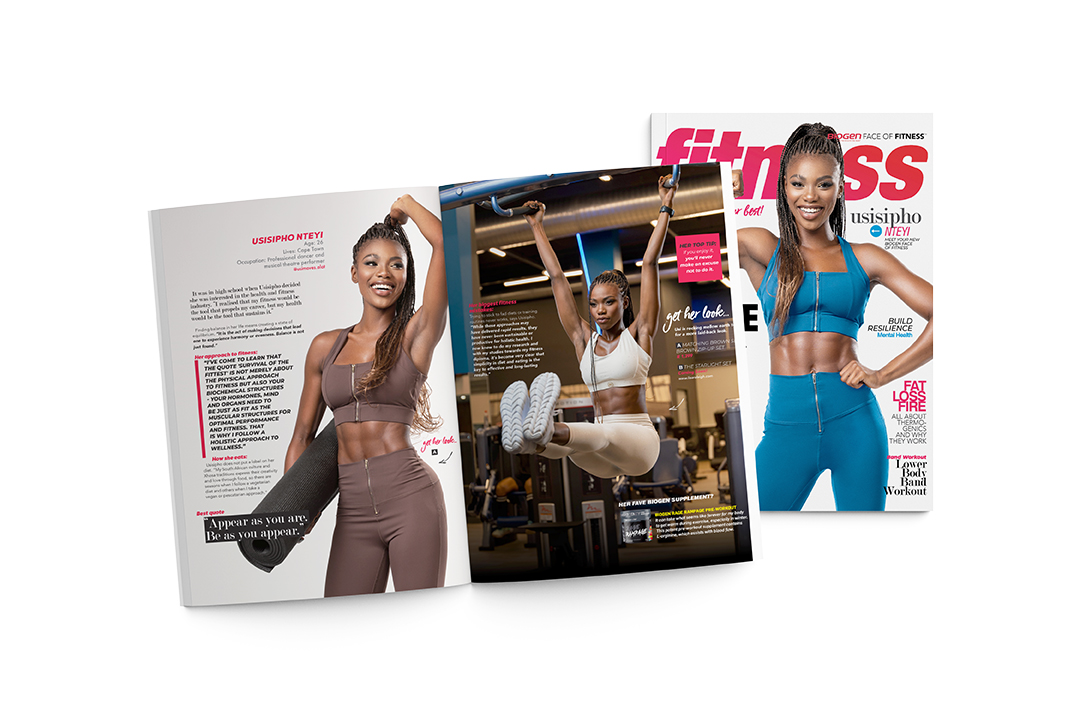 Usi was a standout entrant from the over 200 submissions received for the competition. She made it through the public voting rounds and interview process with the competition judging panel to get to the final three-day photo shoot experience, which took place in Johannesburg.  
Based on the strength of her photos on the day, Usi emerged as the winner, which earned her a coveted place in #TEAMRED as a Biogen brand ambassador, her photo on the cover of fitness magazine, and a platform to launch a career in the industry as a model and influencer.
Get to know Usi: Biogen Face Of Fitness 2022 Queen
Usi discovered her interest in health and fitness in high school. "I realised that my fitness would be the tool that propels my career, but my health would be the tool that sustains it."
Finding balance in her life means creating a state of equilibrium. "It is the act of making decisions that lead one to experience harmony or evenness. Balance is not just found."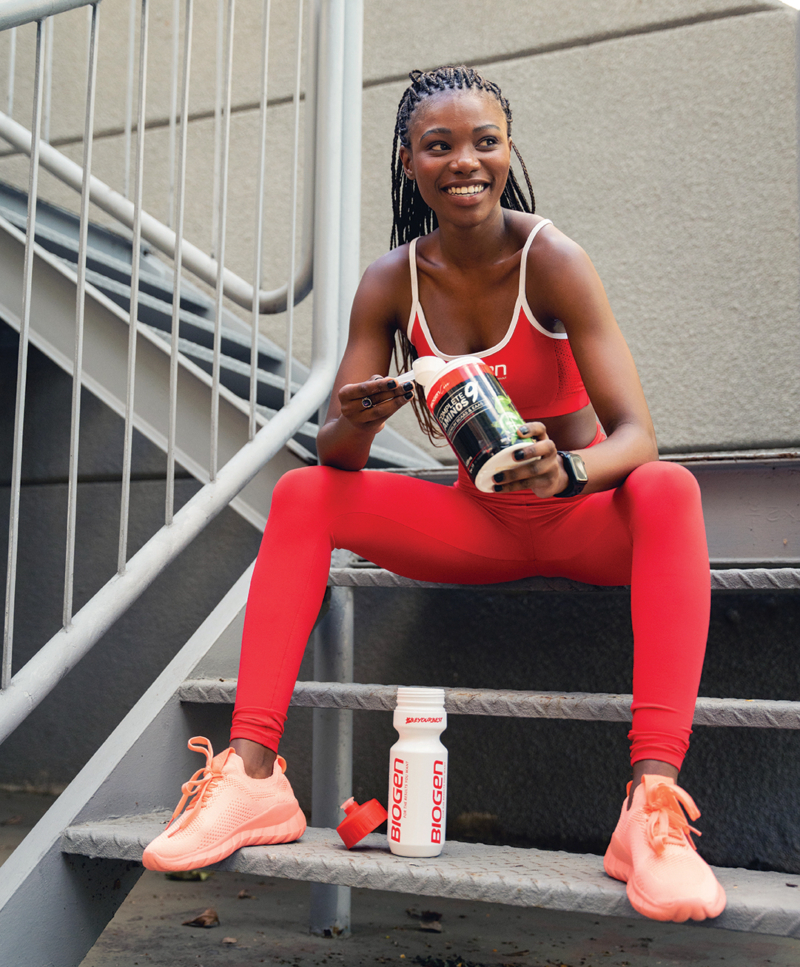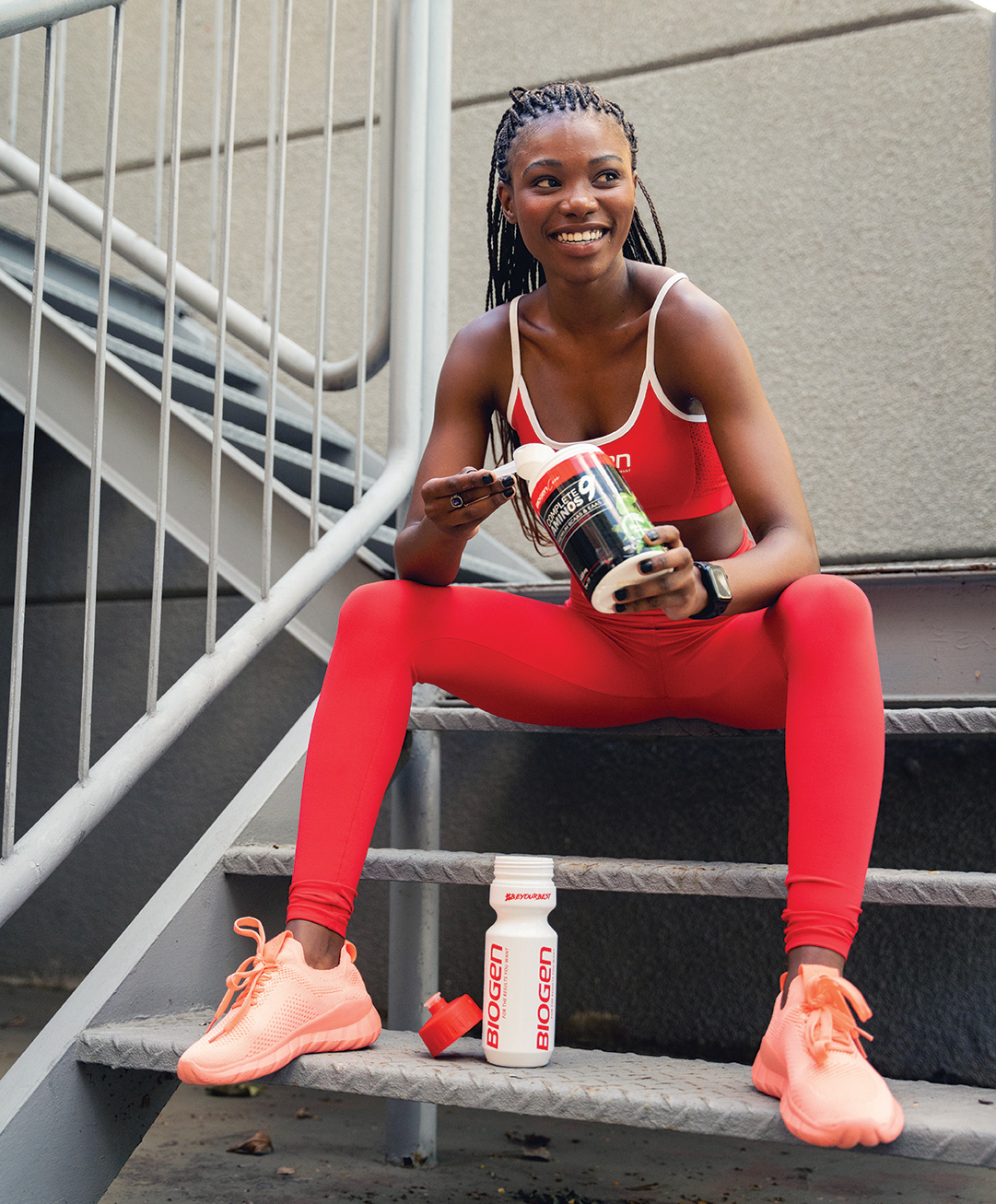 Our Face Of Fitness, Usi is all for holistic health
Fitness doesn't merely fit into Usi's lifestyle – it is the only way she knows how to fully live and embrace life. 
She believes that physical, mental, emotional and biophysical fitness is vital for survival. As such, fitness goes beyond physical aesthetics for Usi – at its core, it is about acceptance of change and willingness to adapt for her. 
Through her experience with training, Usi has come to learn that the quote "survival of the fittest" is not merely about the physical approach to fitness.
"It also encompasses your biochemical structures – your hormones, mind, and organs need to be just as fit as the muscular structures for optimal performance and fitness. That is why I follow a holistic approach to wellness."
In addition to her dance classes and rehearsals, Usi's holistic approach to daily movement includes regular yoga, including Hatha, Power Yoga, Vinyasa, and Yin Yoga.
After experiencing the mind, body and spiritual benefits of yoga in her own life, Usi earned her teacher training certification in 2019 at Earth Yoga in Johannesburg, and she continues to deepen her practice and understanding of the human body with additional qualifications.
Her intention is to become a wellness coach and encourage everybody to not just be fit for gym but also fit for life. 
Our Face Of Fitness shares some food for thought
When it comes to eating, Usi does not put a label on her diet. 
"My South African culture and Xhosa traditions express their creativity and love through food, so there are seasons when I follow a vegetarian diet and others when I take a vegan or pescatarian." 
More importantly, Usi has learnt that trying to stick to fad diets or training routines never works. 
"While these approaches may deliver rapid results, it is never sustainable or productive for holistic health. I now know to do my research, and with my studies towards my fitness diploma, it has become very clear that simplicity in diet and eating is the key to effective and long-lasting results."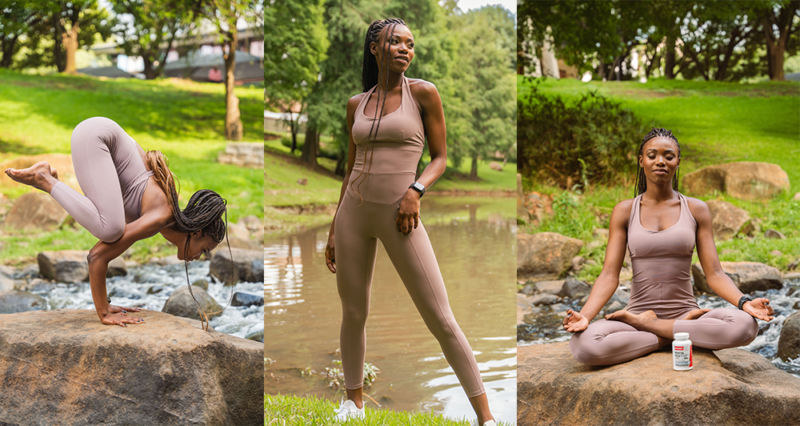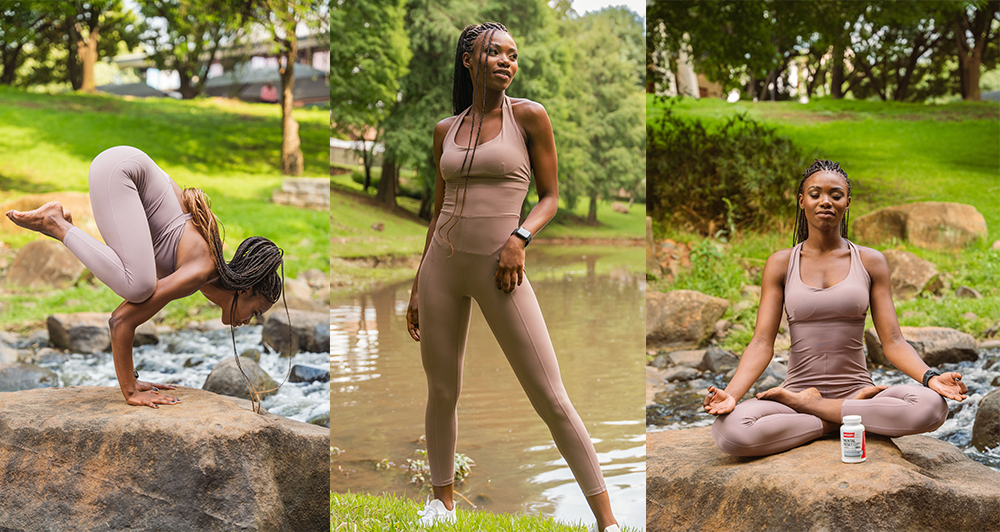 Her favourite Biogen supplement?
Biogen RAGE Rampage pre-workout
"It can take what seems like forever for my body to get warm during exercise, especially in winter. This potent pre-workout supplement contains L-arginine, which assists with blood flow," says Usi.