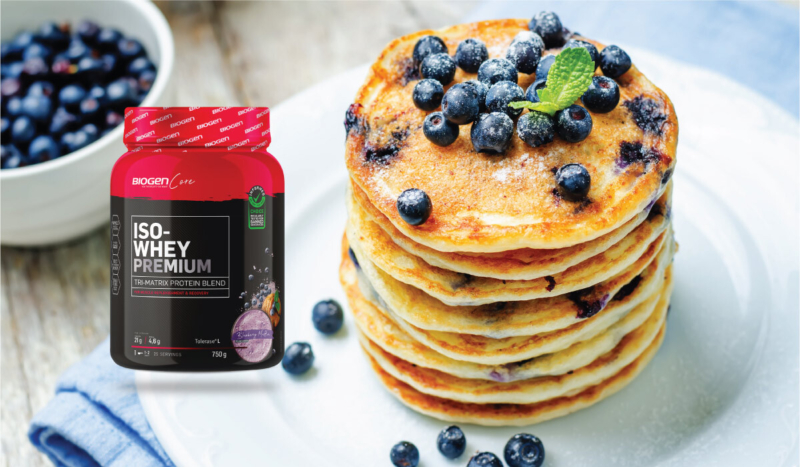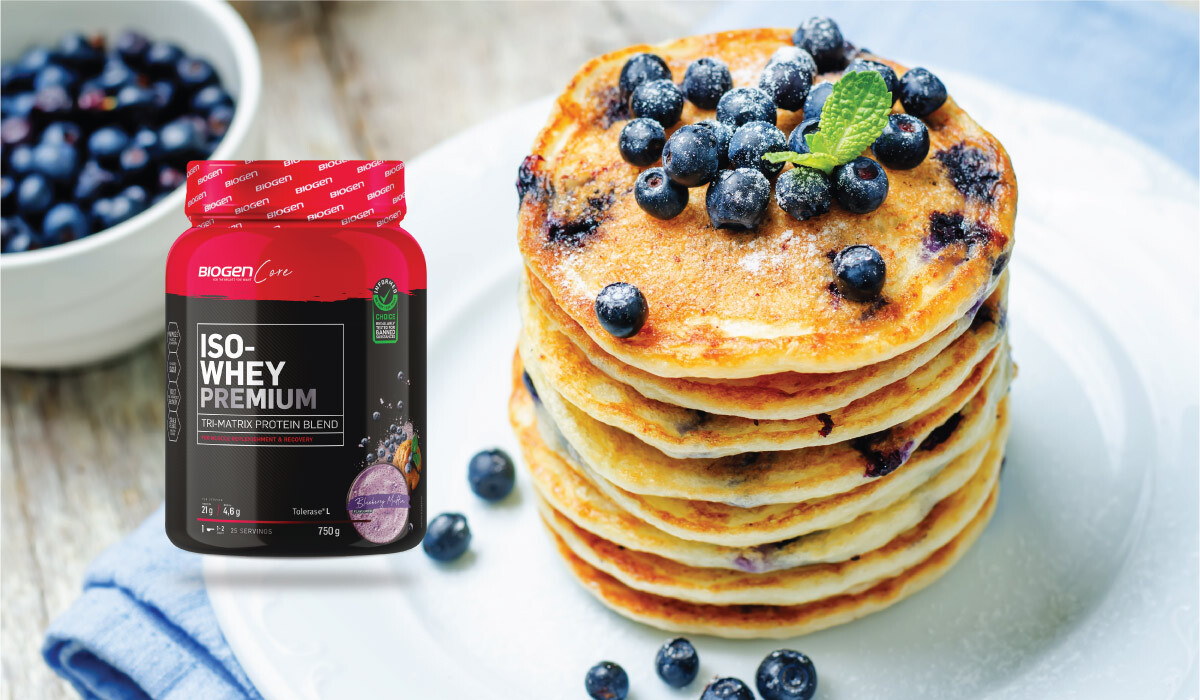 Breakfast is made easy with these delicious blueberry protein pancakes.
Ingredients
1 ½ cup Lifestyle Food Self-Raising Flour
1 scoop Biogen Iso-Whey Premium Protein Powder, Blueberry flavour
1 tbsp Lifestyle Food Baking Powder
¼ cup coconut oil, melted
1 ¼ cup ButtaNut plant-based milk
1 tbsp apple cider vinegar
1 tsp vanilla extract
Pinch of salt
1/3 cup blueberries
¼ cup dairy-free chocolate chips
Blueberries pack an antioxidant punch as they're rich in anthocyanin, a flavonoid with potent antioxidant properties.
Method
Heat a pan to melt the coconut oil.
Mix the pancake ingredients and drop them onto the heated pan.
Fry the pancake on each side until brown, and serve the pancakes with some granola, blueberries and syrup.
Biogen Iso-Whey Premium Protein contains high levels of EAAs and BCAAs and a Tri Matrix Protein blend of whey protein hydrolysate, isolate and concentrate.