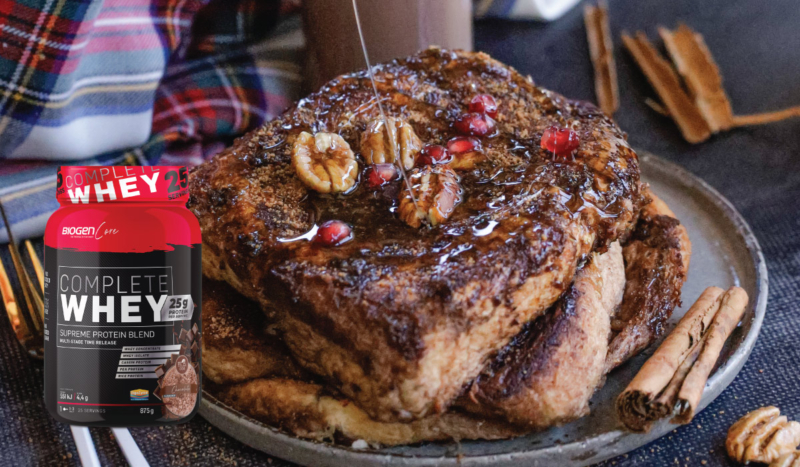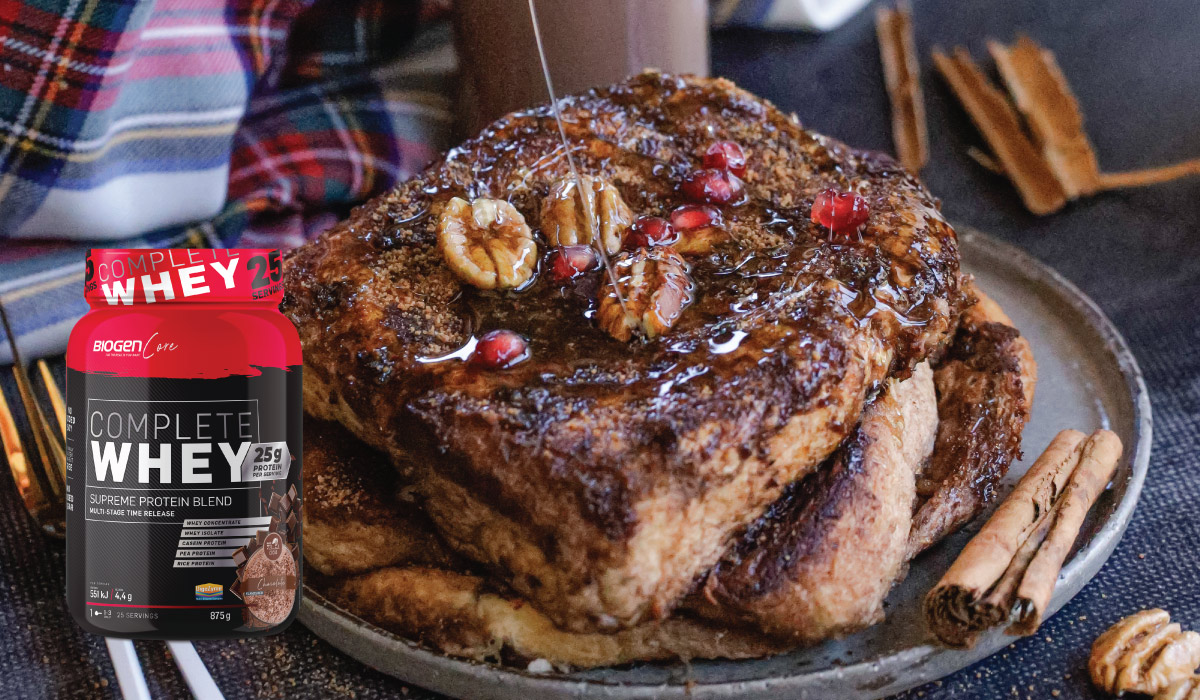 Tis' the season! Get in the spirit with this festive spin on a breakie classic: Protein French Toast
Get ready to dig in, your holiday breakie is about to get whey better!
Ingredients  
1 scoop Biogen Complete Whey Protein Powder (chocolate)  

1 ½ cup milk of choice  

1 tsp vanilla extract  

1 heaped tbsp cacao powder  

Bread of choice  

Toppings  

Coconut sugar  

Syrup  

Pecan nuts  

Fresh fruit  
Biogen Complete Whey is a delicious, high protein shake that contains a precise blend of high biological value, fast and slower digesting proteins. The ideal ratio of whey, casein, milk protein concentrate, and plant proteins, in this product provides a timed-release formulation with a superior amino acid profile that allows for optimum nitrogen retention. This is the perfect solution for active individuals looking to supplement their diet with additional compact protein throughout the day.
Method  
Whisk the protein powder, milk, vanilla and cacao powder together, dip the bread and fry in  some coconut oil until golden.  

Serve with some coconut sugar, syrup, fresh fruit and pecan nuts. 
Cacao powder contains more than 300 different chemical compounds, including beneficial flavonoids which offer powerful antioxidant effects. It is also a source of vitamins and minerals, including calcium, carotene, thiamin, riboflavin, magnesium, sulfur and EFAs.