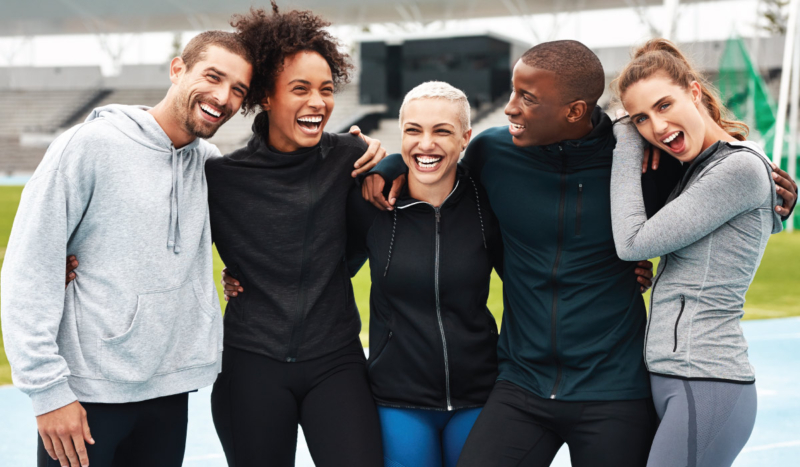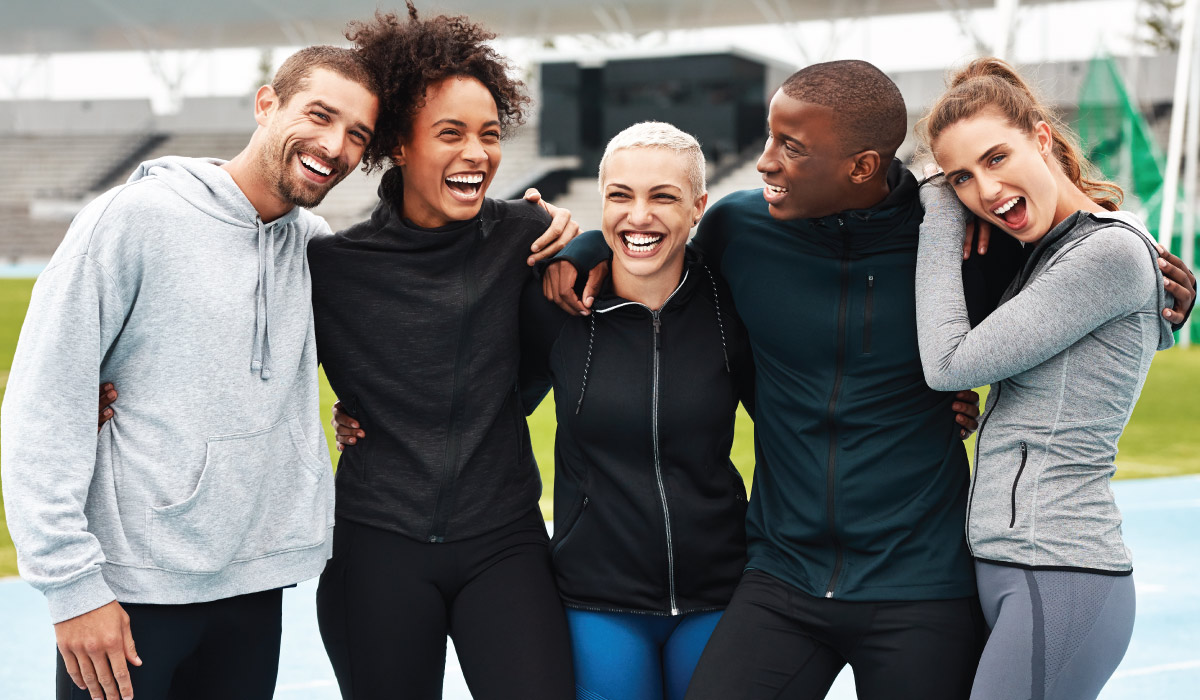 New Year's resolution loading … The start of a New Year is a great time to make a fresh start and commit to achieving a new goal. 
Yet, despite the promise that every new year holds, many New Year's resolution makers end in failure for various reasons. 
So, rather than set another frivolous or disingenuous goal that you'll likely abandon and forget by February, use this guide to set realistic new goals that will keep you motivated and lay the foundation for long-term, meaningful change in your life to ultimately help you succeed.
Make 2023 your year with these tips for your best New Year's resolutions yet:
New Year's resolution tip #1: Don't guess, assess
Before you set any new goal or formulate your 2023 plan, it is essential that you take some time to review and assess the previous year. What worked? What didn't? What did you enjoy? What felt like a grind?
Taking the time to assess your previous approach will highlight the important elements that you should carry over into your 2023 plan, and identify the potential pitfalls and mistakes to ensure you don't make them again.  
New Year's resolution tip #2: Set a realistic goal
Your New Year's resolution should entail a goal that you can realistically achieve with the time you have to train and compete. However, that doesn't mean it should be something that is easy or requires minimal effort. 
The trick is to establish a resolution that is challenging enough to keep you interested and hard enough that you can enjoy the feeling of accomplishment when you achieve it.
New Year's resolution tip #3: Get a plan
The best way to make those New Year's resolutions a reality is to develop a comprehensive plan for the year ahead. Start by writing your goal down, then create a plan of action to achieve it. 
It is advisable to get advice from a professional like a personal trainer, coach or a dietitian when formulating your plan to avoid trial and error and ensure you're following an effective approach from the start.
New Year's resolution tip #4: Create systems
When your motivation wanes – and it will – what do you have as a backup? The solution is a system as it doesn't rely on willpower to stick to your plan and achieve your goals. 
A system is what you do every day to progress towards your ultimate goal – it's how you implement better habits in your life. The key is to determine whether, if you completely ignored your goal and focused only on your system, would you still get the results? 
When this happens, you make your goals attainable through a change in lifestyle, rather than quick fixes. This enables you to focus on your efforts and the process, rather than focus on the outcome. 
New Year's resolution tip #5: Keep your goal in mind
Write down your goals and place them somewhere that constantly reminds you about what you're working towards and why you're chasing it. 
Seeing your objective daily will help to reaffirm your commitment and also lets you track your progress on a daily basis.
New Year's resolution tip #6: Set smaller goals
While you are on the path to achieving your overall objective for the year, set smaller goals that you can achieve along the way.
Creating these smaller goals will create milestones along the way that help to maintain your motivation levels as you enjoy small wins on your journey to ultimate success.
New Year's resolution tip #7: Reward yourself
Rewarding yourself for achieving milestones is a great motivational tool that can help to keep you working towards your overarching goal. 
Just remember that your reward doesn't always need to include food. You can also buy yourself some new training gear or spoil yourself with a massage or pamper session. 
New Year's resolution tip #8: Make it public
Sharing your resolutions with your close friends and family makes you accountable to others, which means you're more likely to accomplish your goal. 
Tell your friends, family and work colleagues about your resolutions. If people know about your goal, they will ask you if you have achieved it yet or how your progress is going. This social pressure is often a powerful force that will help you stick to what you set out to achieve.
New Year's resolution tip #9: Buddy up
Find someone who has a similar goal to you and work together to achieve it. Obstacles or problems are always easier to achieve and overcome when you have someone sweating it out beside you. 
Knowing that someone is waiting at the gym for your early morning session or meets you on the road for your run means that you're less likely to skip it. And by partnering up, you can ensure that you both stay on track and you can motivate each another.
New Year's resolution tip #10: Constantly evaluate your progress
Don't forget to regularly take a step back and see how far you have come. Regular weigh-ins, time trials, body composition tests, or reviews of your diet diary will provide proof that you are progressing. 
This process can also help you identify any areas that may require improvement to help accelerate your results and achieve your 2023 goal.