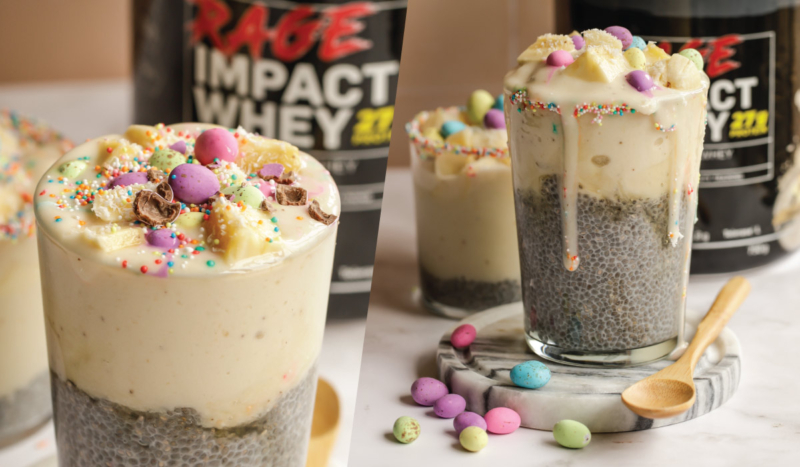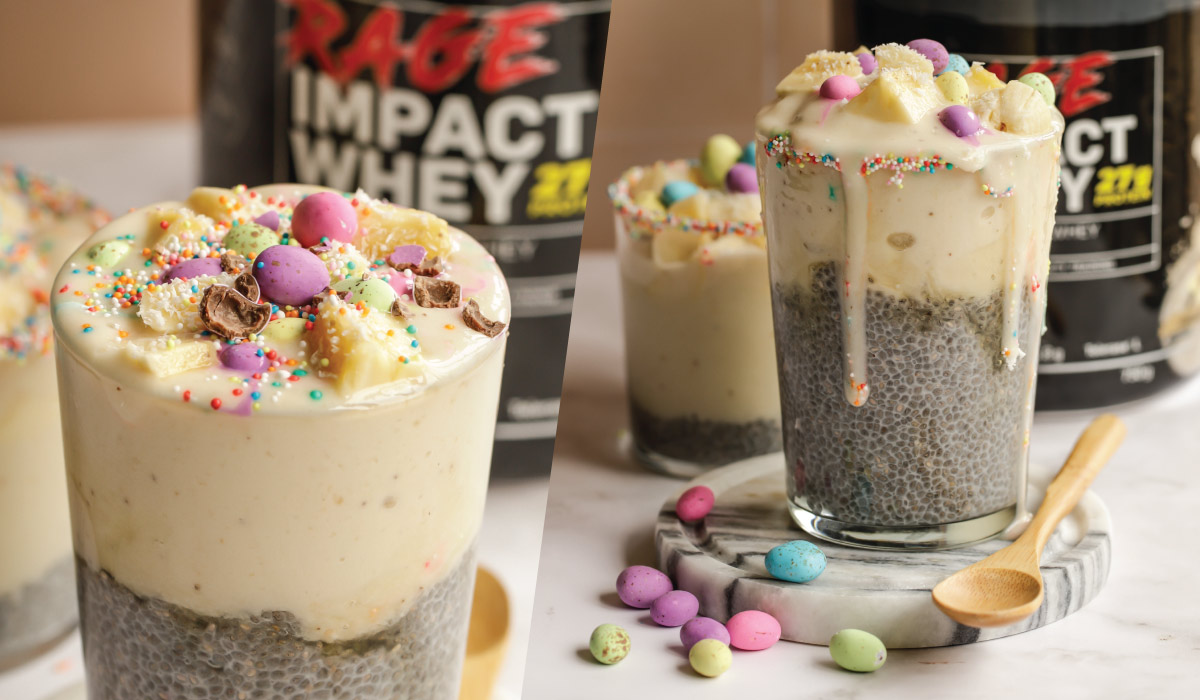 It's a good day to have a great day! Check out this recipe for a treat that simply just hits all the right spots – packed with flavour and nutritionally-dense, this is a game changer.
Ingredients:
2 frozen bananas
1/3 cup coconut milk
1/3 cup chia seeds
1/2 cup coconut milk (more of needed) 1/4 cup syrup of choice
1/2 tsp vanilla extract
1 scoop Biogen Edge RAGE Impact Whey protein powder – Vanilla Blast flavour
Chocolate mini eggs
More banana to serve
Shredded coconut
Method
1. Place the chia seeds and milk in a bowl, syrup, add the vanilla extract and more milk if needed and mix well.
2. Place the bananas, milk and protein powder in a high speed blender and blend until smooth.
3. Serve the chia seeds as the bottom, top with the banana cream smoothie.
4. Top the pudding with coconut, sliced banana and some mini chocolate eggs.
Biogen Rage Impact Whey is an anabolic iso-whey formulation that supports high-intensity training and promotes lean muscle gain. Each serving contains a combination of protein and creatine monohydrate, making it the ideal shake for extreme exercise efficiency and performance. Also includes taurine and glycine, with no added sugar.